12th February 2020
Interview Language
Many interviews have similar questions. Read the following and then role-play with a partner. Feel free to add your own information, or make up something new.
Possible questions:
What experience do you have ? // What do you know about the company ? // Have you ever had to work to a deadline ?
Tell me about yourself
I was born in …. and I graduated from …. University in 2014 with a major in Business Administration. Since then I've had two year's experience in administrative work at ABC and XYZ Corporation.
I'm a very organised person, well-balanced and efficient. I'm hard-working and dedicated.
In my free time, I like to travel and I love to paint. Furthermore, I enjoy going out having coffee with friends.
What do you know about (COMPANY) ?
XXX are an established company with a good reputation. They help …….. and there are over (xx) sites in VN (or your country).
What are your strengths ?
I feel I am easy-going, hard-working, careful and diligent. I think my greatest strength is my positive outlook, even during times of stress. I can work under pressure and I really enjoy a challenge. Lastly, I like working in a team.
What are your weaknesses ?
Well, my English isn't perfect, so this will be a great chance to improve. Maybe I can be a little quiet sometimes; that's why working as part of a team will help bring me out.
Can you give an example of when you had to deal with an angry customer ?
One time, a customer didn't like the price of a visa, and he began shouting and getting angry. I asked him if I could explain the reason. I then told him how it wasn't our fault, but that I understood his anger and said sorry. Then I told him he could check elsewhere, but we would still be happy to serve him. He calmed down, said sorry to me and bought the visa and was happy.
Where do you see yourself in two years ?
My short-terms goals are to work hard and efficiently, so I can master this job. However, in the long-term, I would be interested in possibly doing more courses so I could be a manager.
What can you bring to the job ?
I'm very friendly and enjoy working with people. I always try to be happy at work and share my positive outlook. I'm very motivated and open to learning. I'm very excited about being a part of this great company.
Do you have any questions ?
May I just ask, what career opportunities are there at XXX ?
It is not a good idea to ask immediately about salary, money and bonuses, although this is an important part of the interview process.
Listening practice
From BBC Learning English: http://www.bbc.co.uk/learningengli0sh/english/features/english-at-work/02-the-interruption
A good example that comes to mind…
I'm particularly proud of…
Time-keeping is important to me.
Firstly, this job is an ideal match for my skills and experience.
Secondly, …
Above all, the reason I want this job is …
Key words:
highly motivated
can work on my own initiative
proactive
team-player
ready for a challenge
Speaking Practice:
Now you have some new words and phrases, interview each other again, making sure to really sound like the ideal person for the job.
Working in English. Being a TA (teaching assistant)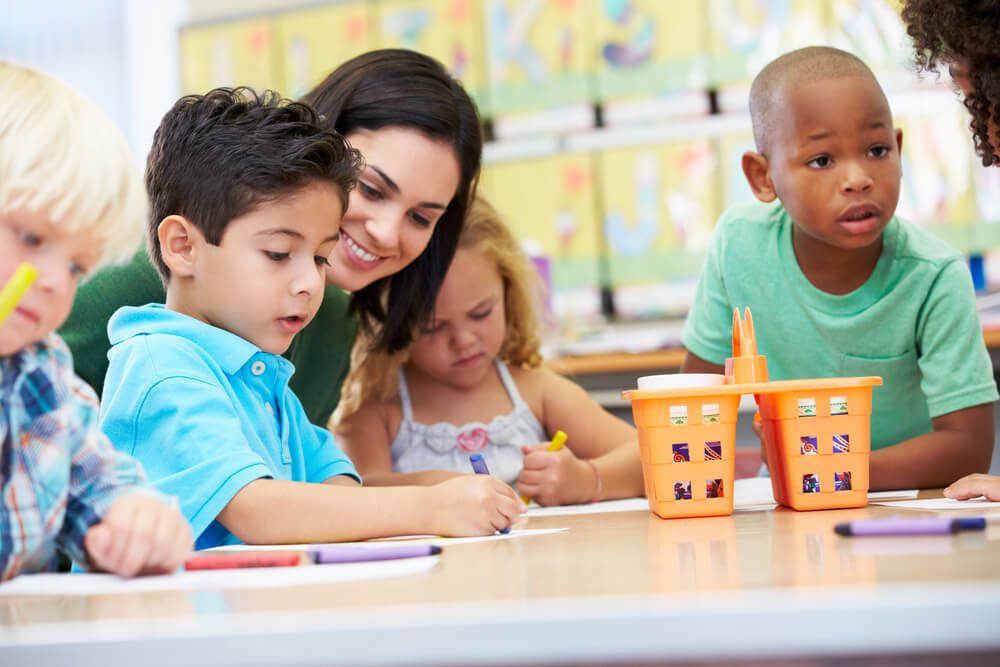 How would you handle (answer) these questions ?
How often do you communicate in English ? Have you ever used English in a work environment ?
Two teachers need things at the same time; how would you prioritise ?
How would you deal with a rude teacher ? What would you do if you had a problem with a certain teacher ?
Could you work as a team member ? Could you take orders from a younger person ?
Some students come to you and say they don't like a certain teacher. What would you tell them ?
Teachers earn much more than Viet staff. How do you feel about that ?
Some parents may be very angry about a grading a teaching gave. If they came and shouted at you, how would you cope ?
Can you give an example of a time when you dealt effectively with an angry customer ?
How do you see this role ? What do you imagine you'll be doing ?
The work may become routine. Do you think you will get bored ?
Part of the job-description involves keeping a safe environment. What do you think that means ?
A child has a nosebleed; what would you do ?
A child is being noisy and shouting when the teacher speaks. What would you do ?
A child swears in class, but his parents are angry at you when you criticise the student. However, the teacher insists you phone the parents to complain.