13th March 2020
Contents
Art – giving opinions
Collocations
Expressions
Egyptian pyramids
Greek mythology
Music (naturally !)
Hello everyone, I welcome you to my blog page, and may I take this opportunity to thank ALL OF YOU who have visited my site. Having nearly 100 visits for a teaching blog is extremely gratifying.
Now, without further ado, let's jump straight in, "Time waits for no man."
First off the bat, a little plug for my friend 'Pete' who has an online radio show on Mixcloud. If you're interested, you can listen here: https://www.mixcloud.com/flatwoundssounds/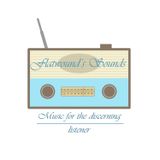 The playlist is a mix of Jazz, Blues, Soul, R 'n' B & Rock 'n' Roll. However, in terms of an English lesson, listen to his narrative between songs. Although Pete lives in Birmingham now (central England), his accent betrays his Kent, (south-England) origins. Listen to how his voice deviates from Standard English.
A Propos (speaking about) of music, my last lesson featured two songs, one Nubian, the other a 50s Rock 'n' Roll number:
Now, time to get down to work. I introduced the class to some expressions; therefore we need to revise and practice:
between you and me // let's get it over and done with // my hands are tied // off the cuff
I would like to let you go home early but …..
……… I think students have too much homework
Jazz musicians are famous for their spontaneity; they often play ………..
Oh, man ! We have to clear up after the party. Oh, well, ……….
Collocations
collect / raise / undertake / boycott
Charities run campaigns to ……….. money
I'm going to ……….. shops that treat their staff poorly
Scientists need to ……. further research into the Corona Virus
There is little recycling, if any, in Vietnam. We need to ……… awareness of the importance to the planet.
ART
Giving opinions – remember, there is no 'right' or 'wrong' answer; the exercise is to help you express what YOU feel when you see these works of art.
Expressions:
It's not my cup of tea // it doesn't appeal to me // I just don't get // I see no artistic value // I have no time for it.
OR … positive:
It's very uplifting // the picture speaks to me // I'm drawn to the image // it is ineffable (unable to be expressed in words) // it transcends language.
NOW – a curious point … how can a civilisation that can construct these:
only represent the human form like this:
How perfect are the Pyramids ?
"The builders of the Great Pyramid of Khufu aligned the great monument to the cardinal points with an accuracy of better than four minutes of arc, or one-fifteenth of one degree," Glen Dash, an engineer who studies the Giza pyramids, wrote in a paper published recently in The Journal of Ancient Egyptian Architecture … " https://www.livescience.com/61799-great-pyramid-near-perfect-alignment.html
Now, take a look at his ariel view, showing the layout:
At this juncture, let's take a little diversion, from ancient Egypt to ancient Greece.
The night sky has 88 constellations, many named after characters or creatures from Greek mythology. I'd like to focus on one, the giant hunter Orion. This is his constellation, and is one of the more easier groups to see, especially at this time of year:
These random stars (which may in fact be many millions of light years apart) were seen by the Greeks thus:
You see the hunter with his bow and arrow, but I wish to draw your attention to the three stars arranged diagonally in the centre, the 'belt' of the hunter. Compare those with the arrangement of the Egyptian pyramids:
How would you account for this ? Coincidence or conspiracy ?
Let's leave the last word to our National Poet, William Shakespeare, with this famous quote from Hamlet: