10th October 2021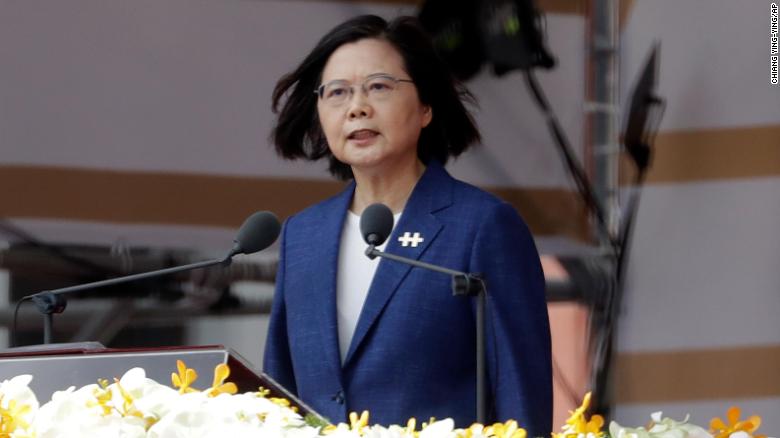 30th April 2020
Today we'll concentrate on building longer, more interesting sentences, altering sentence structure, and applying discourse markers and relative pronouns in order to be proficient in meeting the IELTS requirements.
Let's kick off with some basic sentences, each containing one fact.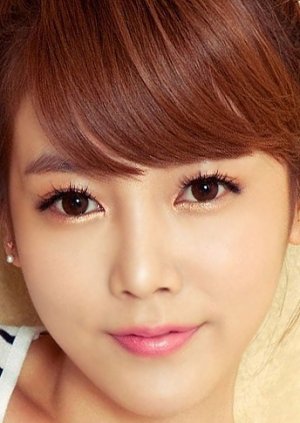 Park So-yeon is from South Korea. She performed under the name 'Soyeon'. She was in the band T-ara from 2009 – 2017.
One possibility is to make a longer, main sentence (an independent clause) then break it up with some extra but not essential information (a dependent clause):
Park So-yeon, who performed under the stage name Soyeon, was a member of the South Korean group T-ara from 2009 until they broke up in 2017.
Here, I employed a relative pronoun ('who') to introduce the dependent clause, and altered the sentence slightly, adding some extra words.
Another, more advanced, option, which I recommend experimenting with as it will impress the examiner, is to start with a dependent clause. Allow me to demonstrate:
Performing under the name Soyeon, the South Korean singer Park So-yeon achieved fame as a member of the band T-ara, with whom she played from 2009 until 2017.
You will, no doubt, notice that the grammar may have to change, that is altering the verb form, by which I mean transforming the simple past into present continuous.
Now, you can guess what's coming, it's your turn to practise. I realise that not all of you are so enamoured of T-ara and South Korean women as I am, therefore, for that express purpose, I have selected three examples and you merely have to choose the person that most interests or appeals to you:
Daniel Craig is an actor. He is most famous for playing James Bond. His wife is Rachel Weisz. She is also an actor.
Thandie Newton is an English actress. She has three children. She studied at Cambridge University. She was in Mission Impossible II with Tom Cruise.
Tsai Ing-wen is president of Taiwan. The official name of the country is the Republic of China. She has been president since 20th May 2016. She was the first woman to be president of ROC Taiwan.
Next stage is to introduce some information and then offer up an alternate view, that is to say, a critical response which can be achieved by the use of appropriate discourse markers.
Let's focus on the most recent Noble prize laureate ( Literature):
Peter Handke is an Austrian writer. His first novel was published in 1966. The English title is 'The Hornets'. Handke was critical of the Noble Prize. In 2014, he called for the award to be abolished. Many people were critical of Hendke winning because he had supported the Serbia cause in the breakup of Yugoslavia.
There is a lot of information here, some purely factual (dates, nationality) some regarding the reaction to the award.
The Austrian writer Peter Hendke, whose first novel 'The Hornets' was published in 1966, was awarded the Noble laureate in 2019 despite his previous comments calling for the abolition of the award. Furthermore, there was a lot of criticism surrounded the announcement due to Hendke's support of the Serbians during the Yugoslavian war.
Alternately:
Although there was a lot of negative critical reaction, Peter Hendke, an Austrian writer whose first book was published in 1966, received the Noble Prize for Literature in 2019 in spite of the fact that he had previously called for the award to be abolished. The writer, whose first book was titled 'The Hornets', had additionally expressed views supportive of Serbia which caused a backlash once the winner of the award was announced.
Your Turn:
Either write about somebody famous, somebody you admire or write something about yourself, making sure to include something positive and negative.
Next time, we can work on introductions, how to respond to IELTS questions by leading into the answer as opposed to simply answering directly.
12th April 2020
Taiwan has featured in many online news clips recently. Here are some which caught my eye (made me notice) and which, furthermore, will be useful for students to practice listening to 'real-world' English speaking; the rhythms, stresses and intonations of everyday speech.
As with other blogs, I will drop in certain phrases or expressions, which I will highlight. In addition, there will be a lot of new vocabulary in the listening clips. Watch them in short sections, writing down any new words or phrases.
Feel free to ask me to explain anything you can't understand
Additionally, I'd like to share a blog from my online friend, Silk Chatters, who is based in the USA, and writes extremely interesting articles. One such article, a blog which caught my eye, is about being critical when listening to news reports. Silk ends her blog with:
Question what you read and hear, and avoid a steady diet of one type of information, it's as bad for the mind as eating only one type of food is for the body.
Here is the link to Silk's blog: https://silkcordsblog.wordpress.com/2020/04/02/this-is-why-you-should-avoid-conspiracy-theories/
I know she will be delighted if you read and 'like' her blog.
In the UK, we pride ourselves on having a free press – newspapers, TV and other media are able to write what they want without fear of persecution (there are exceptions, naturally, but that is outside the scope of this blog).
However, newspaper readers generally know the political views of the paper they're reading. In the USA I believe I'm right in saying that many TV news stations report the news according to their political opinions … or of those who own the station. For example, Fox News is seen as Republican (right-wing), while CNN is viewed as Democrat (left-wing).
Readers in the USA, please correct me if I am mistaken.
Therefore, when you see or read news, remember to ask questions and try to check the facts for yourself. A sophisticated readership will necessitate more sophisticated journalism … ideally … and what can be more ideal than the search for truth ?
The Corona Virus, COVID 19, continues to spread, and there are opposing theories as to its origins. The consensus is that it started in Wuhan Province, Mainland China. Taiwan, which is so close, has relatively few cases (at time of writing, 388 cases with 6 deaths compared to the official figures for China 82, 052 and 3, 339).
Relations between China and Taiwan are contentious (if you don't know the history, the internet will help to fill you in – give you information)
Taiwan, whose capital is Taipei, "Shall be a democratic republic of the people, to be governed by the people and for the people." Tsai Ing-wen is the President, and she features in our first clip: A YouTuber called Potter King met Tsai Ing-wen, and angered China by addressing her as 'President'.
LINK: https://www.youtube.com/watch?v=lNrOxobXNx4
The President is shown here in a BBC interview, discusses relations between China and Taiwan:
China warned to show respect: https://www.youtube.com/watch?v=IZcG9jy0TWQ
We now move on to a video clip that went viral. Dr Bruce Aylward was asked about Taiwan being admitted to the WHO (World Health Organisation). This is what happened:
Senior WHO dodges question: https://www.youtube.com/watch?v=UlCYFh8U2xM&t=24s
The British newspaper 'The Guardian' covered the story here: https://www.theguardian.com/world/2020/mar/30/senior-who-adviser-appears-to-dodge-question-on-taiwans-covid-19-response
'The Guardian' is seen as a liberal, left-leaning paper, and is probably more for the educated reader than mass circulation. As such, the language will be challenging but rewarding for English-language students.
In the interests of fairness, I will show the WHO reaction to the above interview, which was somewhat awkward or embarrassing, to say the least.
WHO response: https://www.youtube.com/watch?v=wFRHB-wP9SU&t=13s
Finally, the most important part: what do you think ?
Where do you get your information ?
Can you trust your sources ?
Can you think of any reasons why news may be altered, slanted, taken out of context or in any way distorted ?