20th February 2020
The dream … the reality.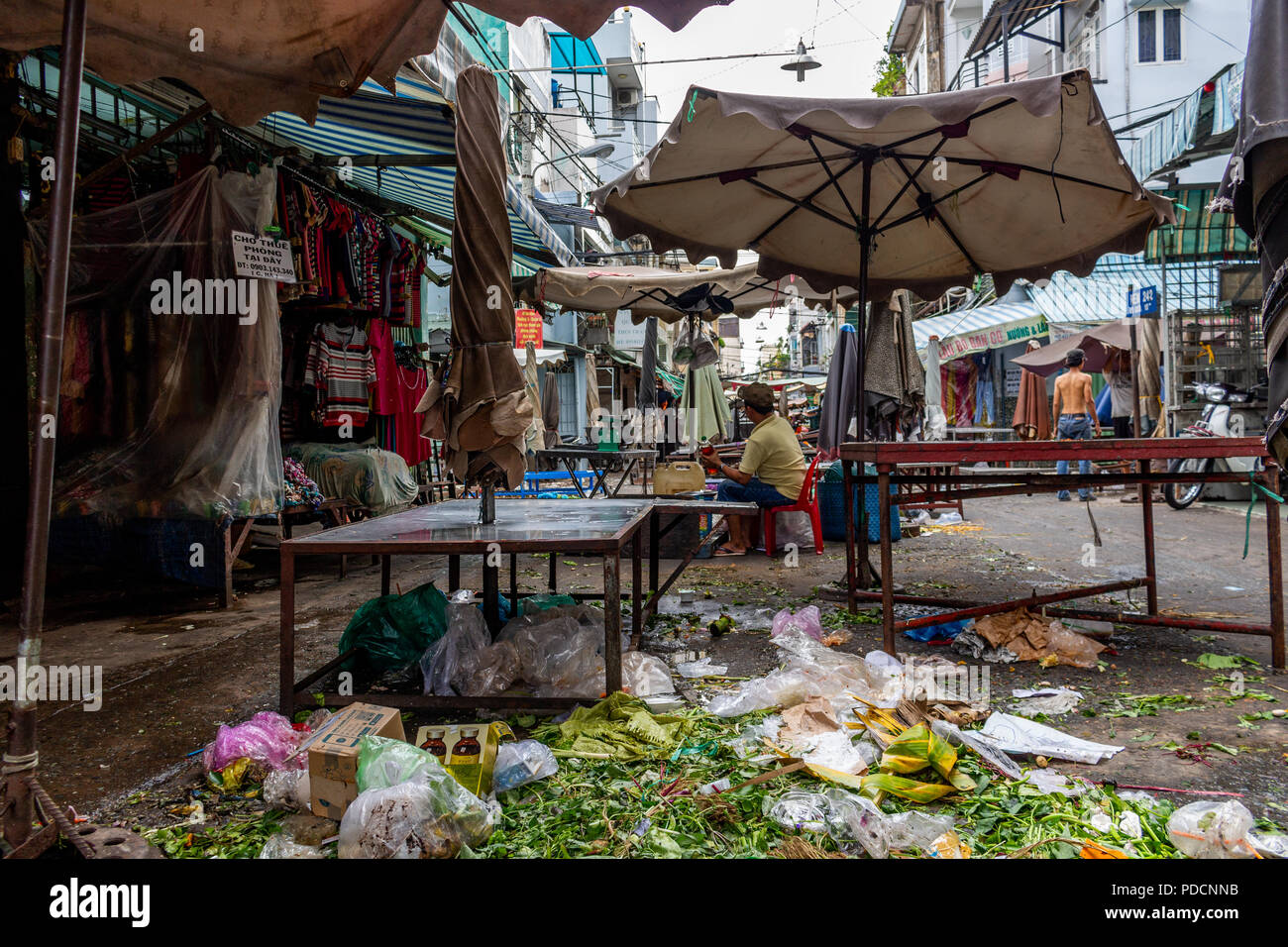 A major attraction of living in Sai Gon is the cost of living. Teachers are not usually well-paid and as language teachers, we maybe do less than twenty-five hours a week (which is more than enough, depending on the students).
My arrival was not without problems. I will not mention the name of any institution, as I probably have more to be thankful for than otherwise. Having said that … moving across the world to a new culture and a new job is rather nerve-wracking – there will be problems, predictable and marvellously unexpected. One thing that can be counted on is paperwork. It must all be in order … and it will all be expensive.
First, in order to work as a teacher in Vietnam, one needs a BA degree (any subject, though anything involving linguistics would be an advantage), an official teaching certificate, such as CELTA: (this is a Google image)
Then a police background check, a CRC. There is not ONE agency that provides this service, so it is good to look on the internet first to check prices. They do vary considerably. I use Disclosure Scotland.
The teacher should also be a native-speaker but I have worked at centres that employed teachers from the Baltic States, and Spain.
Then there is the visa. One needs a WORK VISA to enter the country and be legally employed.
The 'DN' (top right corner) designates this as a business visa, and are issued for varying periods of time. I obtained mine by post from the Vietnamese Embassy in London. Therein, the first 'issue'. My school had to send me an invitation (to be presented at the Embassy). Unfortunately, I was sent an invitation with the wrong entrance date, then told it would take a week to amend their error. Meanwhile, I'd paid for my (non-refundable) ticket and I had some unnecessary stress hoping I could get the paperwork in time.
"All's well that ends well," as the bard said. However, I had to pay for an express service which I believe was £140 ($180), and that was without postage and postal order fees (which brought the cost to over £170).
Furthermore, the three certificates (BA degree, teaching certificate & CRC) have to be notarised, then sent for stamping by the Foreign & Commonwealth Office and then stamped by the Vietnamese Embassy.
It set me back around £500, and that was without the work permit fee, the flight and money to keep me going until payday. However, one cold (London) morning, I flew, changing once at Bangkok, to Sai Gon and walked out to look for the staff who, I was assured, would be waiting for me. Walking out into the noise, the heat, the chaos that was … and still is … my life.
I had been told I would be driven to a hotel, where I would stay for three days, at the school's expense.
Just like in the films, a young lady was waiting for me with a board welcoming me to Sai Gon. Yes, she was young. So young I was wondering if they had sent a student instead. Said lady then informed me that we would be taking a taxi and that I would be paying for it, but not to worry; it would be deducted from my first pay check, and because I was travelling with a local, I wouldn't be ripped off by a tourist taxi.
I was a little taken aback by this news (I had been travelling for around twenty four hours, therefore not at my best), but it was compounded as Ms Information (as I later dubbed her) told me that I was also expected to pay for my complimentary hotel but again, not to worry, it would be deducted later.
I wondered what other joys lie in wait. I didn't have to wait long. The assigned hotel had a power cut and wasn't sure if they even had a room for me that day. After waiting with Ms Information in a cafe near the school (damn fine coffee if I remember, and I paid for it without being prompted; couldn't handle any further deductions from a pay check I'd yet to receive), we returned to the hotel. A room was free but no wifi in the room.
On that note I thought, as I'm paying anyway, I'm going to choose my own hotel (I'd been to Sai Gon several times previously).
Later that evening, I met my manager and all was cleared up; no taxi bill, no hotel bill. I met some of the teachers, including the young lady whom I was replacing. She was young, blonde and beautiful, three things I have never been. Her students are going to hate me … and I wasn't far wrong.
That weekend I observed some classes. Some teachers were very accommodating and helpful, some clearly didn't want me in their class. I was left in no doubt that one in particular did not consider it her job to help me at all. And she didn't. Each to their own.
Now, I was staying in my hotel, and getting the street motorbike to school. Ms Information would phone a street bike to take me home, very kind. I managed to find a room in District 3, which was ideal for me. Lots of shops and markets, lots of things within walking distance (I do not ride a motorbike).
This was situated in a small alley off a main road, Nguyen Dinh Chieu, in between a lingerie shop and a pharmacist. I felt at home.
The door was unlocked by inserting one's hands through the black square and unlocking a padlock. There was no recycling. All rubbish, or trash if you are American, was dumped outside. It was rarely there a few minutes before some neighbour would pounce on it and rip it open looking for … who knows ? But the debris would be scattered outside the door. I took to dumping my rubbish, or garbage if you are American, further down the alley. At this point, I downloaded the Grab Bike app and was able to use their services to get home, easily halving the cost of the street bikes:
Probably not the image the company wants to promote, but more realistic than the twenty-somethings with pearly-white teeth and a perpetual smile. And footwear. I informed Ms Information that she no longer needed to order me a motorbike, I could book myself, with Grab. Maybe you can guess what happened … yes, I jumped on a bike she ordered for me and was on my way to the old hotel. So, back to my digs:
The room was basic, no fridge or cooking facilities, but a shower and private bathroom. Furniture provided. Kindle on bed and bottled-water on standby.
The simple life. I think I paid three million Vietnamese a month plus electric which could be up to another million depending how often I used the air-con. In all, I paid a maximum of four million VN Dong – about £135 / $175 a month, for a six-month contract.
Yet, nothing especially Viet or Asian about it. It evoked more of a Leonard Cohen in Greece feel. Nothing wrong with that of course … "You get used to an empty room."
However, one Tet, when most of the tenants were away, I think someone broke into my room, as my suitcase which was always padlocked and contained my laptop, Kindle and money, wouldn't open. It seemed that someone had tried to open it and had broken off their implement.
After that, I changed the door lock and spent a million on new, European-made security locks and bolts. Nothing from Taiwan, sir, give me that impressive and weighty German monstrosity. It'll do the job.
But … at the end of my six months contract, I wanted out. The next place was just a few streets away, living above a clothes shop. I forget the rent, but it was similar to the first place, perhaps a tad more. Renting can be risky in Vietnam. At short notice, the owner can decide to take back the space, and the tenants have only a short time to find a new place.
The clothes shop had that exact fate. As you can see, it has gone, but this was the location, number 19. A husband & wife team sold shirts and Tshirts, living behind the store front. I had two floors upstairs, with a little verandah for outdoor cooking, and a shower that was apparently a danger-hazard. I was advised to fill a bucket with hot water and use that as opposed to standing directly under the sprocket. Power cuts were not unknown.
One night there was shouting and screaming – more than is usual in Sai Gon – as a house but three doors away was on fire. Exit flat sharpish and waiting in the street for the all clear before my year's work-contract was up and I was ready to clear out of Viet Nam and head home.
Which I did. London … in winter. I took care of some paperwork, a new CRC, new work Visa and back on that plane for a lovely thirteen-hour flight. My new place, however, was an apartment. Way out in the sticks, near Cat Lai, the busiest port in S.E. Asia:
The local area was terrible: containers, night and day, honking of horns, trucks stomping over speed bumps, few amenities, few restaurants, not an ATM for miles and karaoke … open-air, all day and most of the night karaoke.
The apartment was great, and the swimming pool was fantastic – even if everyone if the neighbourhood felt it was their right to come and use it.
And then the rainy season began … the jolly old rainy season. Here are some arty (I wish) shots. A little Impressionistic:
For Christmas, they made this effort, which just looked like giant spiders from my vantage point:
One night, the Moon looked spectacular. Unfortunately, my phone camera couldn't do it justice but anyway:
I mentioned karaoke. There were some people whose hobby was warbling, screaming, croaking, belching etc into a microphone, turned full whack, and 'entertaining' everyone within a two-mile radius. How could it get worse ? Wedding parties.
There was a vacant lot opposite my flat. It served as a car wash weekdays, but at weekends was rented out for wedding parties. These are noisy. Really noisy.
The first two hours usually have a professional singer or band. Most guests start to leave at that point … but not all. Some stay and avail themselves of the free beer, the karaoke and the microphone … for hours.
What starts as a romantic event ends up like this: Imagine these gentlemen screaming and shouting and whooping all day. Welcome to my (old) life.
And then we have the neighbours. Lovely people, but they were from Central Viet Nam so couldn't take the heat. Thus, they installed three air-con units, the third of which blew directly into our balcony, sprinkling us with dust, muck, dirt, goodness only knows what kind of air-bourne viruses … and heat.
Enough, as they say, is enough. Time to move.
So now I'm still in District 2, but near shops, near a main road, near amenities, not a container in sight (or sound) … and we can have pets.
Of course, my very first night there, a local restaurant had … karaoke. However, we have a police office in the next street, so they make sure karaoke is contained and punishable by (I don't want my English humour landing me in hot water, so add your own comment here) ………………..
Since then, very little except, around Christmas time all night, and for many nights, they decided to dig up all the roads:
Vietnamese food can be wonderful, albeit a little samey (to a casual eater, it can appear to be no more than bowls of different types of noodles with different types of meat, topped with a forest of fresh-ish vegetation).
I'm not knocking the local food, I've written blogs about my favourite dishes, but sometimes … an ex-pat will miss that little something from home. Never fear, in District 1, in the shadow of Bitexco, we have a number of stores selling, and usually at a very good price, various items from around the world:
And finally, I mentioned we are allowed pets … allow me to present my puppy, Dali (if you've been following my teaching blogs, you'll no doubt appreciate the moniker):