28th February 2020
Tuesday morning, alarm set for 5.00 am UK time (12.00 midday in Bangkok), at the Tube before 6.00 for the 90-minute, three-train ride to Heathrow Airport. From there, Thai Airways to Bangkok.
I got the early Tube (London underground trains) because the first line is so busy, and I had a suitcase and a shoulder bag. Luckily, all three trains came within one or two minutes, while most of the journey was quiet (apart from some idiots playing videos on their phones out loud). Hard to concentrate on my book ('Notes From Underground' by Dostoevsky). By the time of the flight, I'd read a third of it.
Repacking at the airport, putting the coat in the case, then onto the self-service baggage tag print-out, which I've just about mastered by now.
Checked-in, security checked, re-belted and all gadgets back in the bag. A lot of time to kill. A lot of pointless, over-priced shops in which to wander, no intention of buying anything … except coffee.
Eventually time was killed or wasted or passed but ironically enough, not flew; we boarded … and just as the flight to London, this was very cold. Air-con turned up (down ?), no doubt to combat the Corona Virus, but it was like eleven hours in a flying refrigerator. The bathrooms were even colder. Before long, people were sniffing, blowing noses, sneezing. The precautions seemed to be making people ill.
The flight ? We got there, that's all that counts. Generally, the worst thing about travelling is other passengers. There was a young chap (sturdy, young & healthy, but was stuck down by the sniffles) two seats from me who simply could NOT keep still, and naturally, at one point, the lady (term employed with irony) in front put her chair all the way back.
Next problem – we arrived very early, even ahead of schedule but I couldn't check in to the hotel until 2.00 pm. More time to kill. I had an over-sized cappuccino at the airport and slowly meandered to the Citylink train. The airport, as the plane, freezing. The train, as the airport, freezing and the BRT (subway) … freezing. Still only 8.30 am. I took an iced Thai tea in a cafe near the hotel and read, still wearing my jumper (a jumper ? In Thailand ?), and the cafe … freezing.
I thought I'd leave my case at the hotel and walk around, head up to a shopping mall until check in time. However the hotel, when I arrived at 9.30 looking like I'd spent eleven hours in a flying refrigerator, found me a room, so a big 'thank you' to the staff of the Red Planet.
For those who know Bangkok, I'm staying on Surawong Road, nearest BRT is Chong Nonsi by Silom.
The hotel, by night:
I thought I'd feel better after some lunch, so I took prawn pa-nang curry. In the evening, near the hotel, I went to Jianng's Healthy Fish Balls where, for 60 THB (£1.47 / $1.90):
Then a walk south on Silom to the Hindu temple, Wat Khaek:
Across the road is a soi (small road off a main road) with lots of street food:
The next morning began with traditional iced Thai coffee at The Coffee Club. 80 THB (£1.96 / $2.53).
Then a walk up (north) Silom to Lumphini Park. On the way, I spotted a soi (Soi 5) with a street market. Typically, there are food courts. It was still early, so I decided to come back and eat lunch here:
And I only saw two other farangs (foreigners) here.
At the end of Silom is the Metro, giving access to the park. While there, I made a new friend:
And then … "The rain began, the jolly old rain." Before the rain got too heavy, lunch back at the market at Silom 5
Prawns and noodles 70 THB (£1.72 / $2.21), extra spicy sauce.
Later, not really hungry but thought I'd take a walk and see what caught my eye. I found Restoran Ibu, near Wat Khaek:
The food from the menu:
And the reality:
Just as good, I'd say. Ibu fried be hun for 100 THB (£2.46 / $3.16)
That night, the jet lag caught up with me. Couldn't sleep, with the exception of a catnap around 4.30am, until 6.30 am and then only until 8.00 am. I gave up trying, and went out to read and NOT have any caffeine … instead, at a Cafe Amazon, by the Chong Nonsi BRT, a strawberry smoothie for 65 THB (£1.60 / $2.05)
Tomorrow is the flight back to Viet Nam, which should be painless, a mere 90 minutes, but I'm flying Vietjet and these smaller airlines tend to be low- down on airport take-off slots. Consequently, Vietjet has a reputation for always having delays. The last time I flew Bangkok to Sai Gon, the delay was longer than the flight.
And now, my final afternoon in Bangkok … and just twenty pages to go of my travel reading: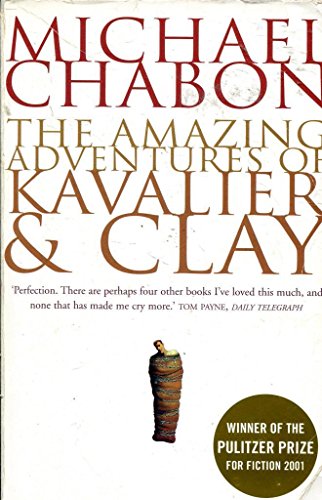 At 13.10, I finished the book, sitting in Lumphini Park. Time to walk back to the hotel, and some more street food – the market at Silom 10:
This is the stall I chose, spicy Thai vegetable soup (with prawn):
A mere 50 THB (£1.23 / $1.59)
For my last meal, where else but back to Ibu, this time for something traditionally Thai, prawns in coconut milk:
115 THB (£2.84 / $3.65). The staff are really friendly and I highly recommend this restoran.
And so, back at the hotel blogging. Reading, accomplished, curries – no problem, resting … not so much, but at least I'll be home tomorrow – Unless Vietjet decide otherwise …
Red Planet – I paid about £75 / $96 for three nights. The rooms are fine for a single budget traveller and come with a fridge, large TV, safe and hair-dryer. The room also takes the three-pin UK plug.
On the downside, the walls are very thin (I can hear the chap in the next room talking and whooping and now he apparently has the hiccups). There is liquid soap, but this is not so good for hair, so bring your own shampoo, comb, also a toothbrush and paste. Being Bangkok, and near a night-time bar area, people come and go at all hours (this is a hotel, after all) and last night, there were doors banging until sunrise.
Room cleaning consists of changing the towels and supplying plenty of bathroom paper. Sheets not changed, but maybe if you ask nicely …