11th December 2020
Compare these two photos; which class do you think was more dynamic ?
The basic lesson was the same: what are you doing now, add a connector (or discourse marker) and say what you want in the future.
Students are taught how to use vernacular language, practise changes in intonation and alterations in stress, as well as chunking (natural linking together of words).
The photos, as the saying goes, tell their own story.
Photo 1 is from a high-level IELTS class where I wanted to increase vocabulary, and encourage the students to use more intonation … or basically ANY intonation in their voice.
The topic went down like the proverbial Led Zeppelin (and I wasn't feelin' a Whole Lotta Love for the class). I managed to elicit some half-arsed replies before they returned to their mobiles (or cell phones if you're in the USA) or their natural comatosed state.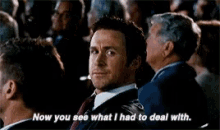 On the other hand, take a gander (have a look) at the second photo; same basic lesson target, but my goodness, what a difference, and this from an intermediate class.
Both classes were small in size (about six students) and predominantly teenagers, so how do we account for the chasm between them ?
To use academic language (for one of my new IELTS students):
This would seem to suggest that it was the students, as opposed to the lesson, that was the issue.
Words such as 'inspire' or 'motivate' are synonymous with teaching. However, as someone who attempts to teach, I must add that a successful lesson relies on synergy; one cannot motivate those who actively resist being motivated.
Teachers only have so much energy, and they can't afford to waste it on customers who shuffle into class, scowling, ignoring the teacher, sitting at the back clutching their bag, defensively, in front of them before becoming engrossed in their phones and ignoring any questions put to them. I'm not talking about children here, but young adults or adults, on a course that they chose, and need for their future.
I wish I were.
So, to my great students, who come to class willing to learn, to be active, to practice and are polite and respectful: