10th December 2020
Everybody Up 6, Unit 2 project
Class will be arranged in four small groups and they will be assigned a city. The students have an hour to collect information, produce a short journal (with maps, photos, illustrations etc) and present to the class.
The destinations are:
London, Barcelona, Seoul & Rio de Janeiro
I shall provide some photo printouts for their covers.
The journal must include:
When to go // an itinerary // a famous museum or building // how the students got there
London: best time to go is in Spring // British Museum is free -Open daily 10.00 am – 5.00 pm // Take the Tube (subway) to Holborn // Hamleys Toy Shop – Open 11.00 – 5.00 // Take the 25 bus and walk down Regent Street.
Barcelona: Best time is May – June // Gaudi Church (Sagrada Familia) Open 9.00 – 7.00 pm // Take Metro Line 2 (subway) // Have a picnic in Gaudi park (Parc Güell) – Open 9.30 – 7.00 pm) -get there by taxi // At night walk along the famous street Las Ramblas and walk around the old town centre
Seoul: Best time is summer // Seoul Tower – take bus number 2 – Open 10.00 – 11.00 pm // Traditional village – take a taxi. // Walk around, visit small museums and try traditional food // At night, walk along city creek and try Korean street food.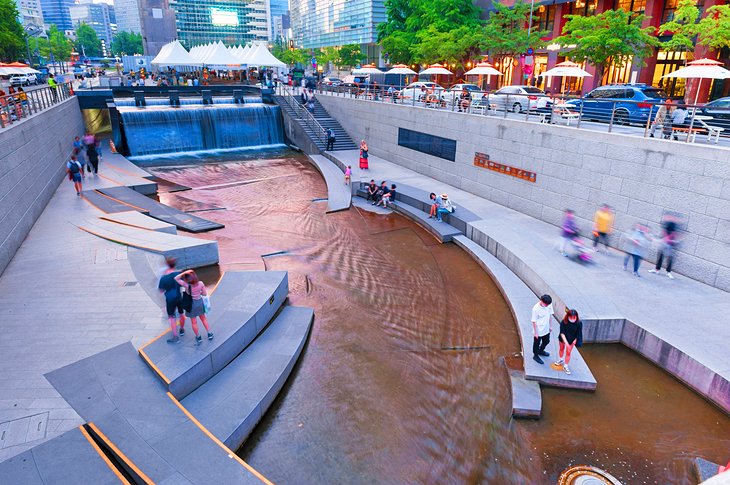 Rio de Janeiro: best time is February, for the Festival // Walk there from your hotel // Visit the Christ statue – take a taxi but go early morning. // Go to the beach at Ipanema – take the Metro Rio (Subway) // Try amazing Brazilian food like crazy beef or foot bug ! //
NOW … have fun