6th November for 7th November 2019 AEF 1B pp. 8 – 10
Tonight is a new class, assigned to level 3. However in the past my centre has been somewhat optimistic in their placements; teachers, expecting the students to be able to engage in conversation are confronted with students who can't string four words together (and three of those words are undoubtedly wrong).
Subsequently, I now play down my expectations. The first lesson is just to assess the ability … and the behaviour and motivation of the students.
So, to warm up, a little game. I want the students to interview each other and then tell the class about their partner. Just basic facts such as age, if they work or are at university, what is their job or where and what subject do they study … additionally, what do they like to do in their free time. Finally, one thing they hate !
We can later use some of these ideas as a basis for sentence building:
Mr Thi likes football as well as K-pop however he dislikes romantic films and maths.
Next, I'll show some pictures and the students in pairs and discuss them. I want them to be able to describe what they see, so I'll be looking for adjectives, and what the subjects are doing. Additionally, I want to see if they are able to form their ideas into basic sentences.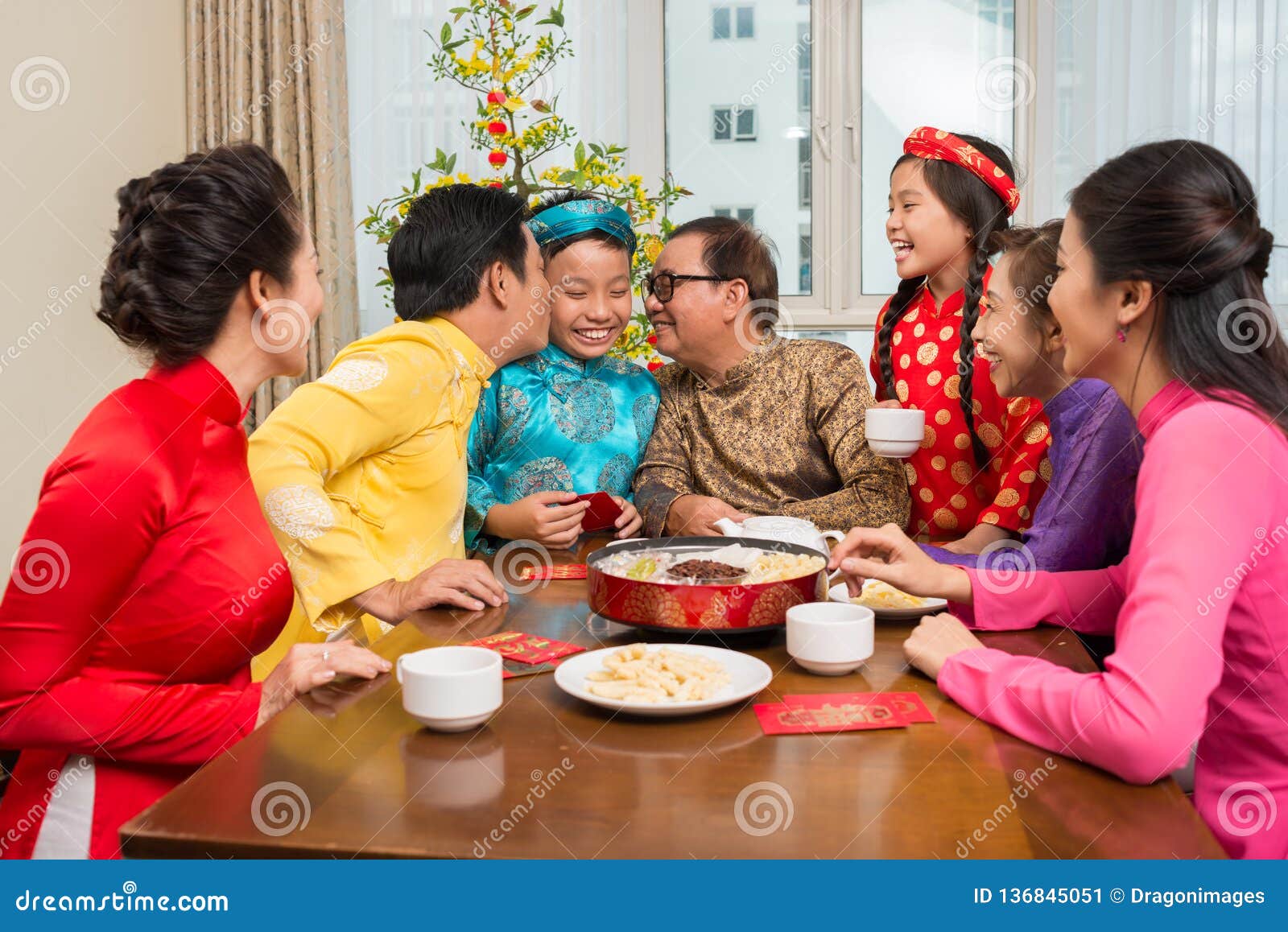 Look at the last picture … a young girl arguing (shouting, fighting) with her mother; is this something people would do in Viet Nam or is the culture very different ?
Sometimes people get angry (even teachers !) – some advice is to count to ten, and calm down.
In English, we use the word 'should' to give advice or helpful information.
EXAMPLE: A student is naughty in class. A teacher should:
Help the studentCount to ten and be calm … OR …
Hit the student // punch the student // knock the student out.
Something less painful. My friend Andy is coming to Sai Gon.
Using 'should' to give advice or information, make suggestions for Andy.
He loves history … what should he visit or see ?
He loves traditional food … what should he eat ?
He can't ride a motorbike … how should he travel ?
He likes a beer a night (!) … where should he go ?
NOW – onto the book. It's a bit heavy tonight, so I'll try to lighten it with fun activities in between.
Activity break: Family Fortunes
I put class into small teams and ask them questions to which I want four answers. These are very basic things such as four places I've visited in Viet Nam (so they hear my appalling pronunciation) // my four favourite Viet food // four things I love about HCMC and, conversely, four things I hate // four instruments I can play (I'm generous with the truth here) // four languages I can speak … Vietnamese is clearly NOT one of them.
GRAMMAR: FUTURE TENSE
We use either I will or I am going to …
I will (I'll) is for quick ideas or suggestions.
I'll do my bookwork, then I'll go for a coffee.
I'll help you with your English
I am going to (I'm going to) is more for plans
Next year, I'm going to Thailand
I'm going to pass my IELTS then study in Australia.
Predictions (thinking what will happen in the future) use both.
I think Vietnam will win the football World Cup by 2050.
I believe Vietnam is going to be the richest country in Asia soon
Negative:
You're not going to like Thay Paul's music !
We will not (won't) learn English unless we study.
Communication activity – describing a friend, co-worker or family member.
Here is my friend Pete:
He was born in Ireland but now lives in Liverpool with his wife and son.
He is an accountant and works for a large bank. His job is safe but boring. He is going to look for a new job.
He is bald and wears glasses. He always smiles so he looks warm and friendly.
Because UK is cold, especially now in November, Pete has to wear jumpers or sweaters, even inside. He loves jeans and cowboy boots.
As you can see, he loves music and playing the bass and piano. He also likes drinking strong beer. However, he hates people who are bad to animals.
He is very calm and helpful however, he works a lot so he is not always reliable.
His favourite sport is football and he enjoys swimming.
He listens to Jazz music, David Bowie and Irish folk music.
He speaks Gaelic (Ireland) and a little French.
We never see each other because we live so far apart.
When we meet, we drink, talk and laugh together. Sometimes we write songs together.
Hopefully, I will see Pete in 2020 because I am going back to London.
I will be friends with Pete all my life … I hope 🙂
NOW … students' turn – with a partner, talk about someone close to you.
Here, I will just walk around and listen, giving help where needed. I may board some incorrect phrasing so at the end of class, we can go over it together and all learn.
And now …