A compilation of games and exercises to increase your word power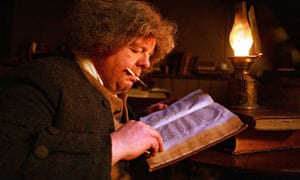 Match the words with the meanings
Give the students some new vocabulary, teach them pronunciation and see if they can match the word to the definition. After, give them a chance to use the new words.
describe planned, in order, not a mess
imagine having to do too many things
typical feeling you have too much work
pressure normal, usual
organised to tell what something looks or like
community to think about something
stressed the place or area where you live
Practice:
The student was under ______ to finish the project on time.
All the neighbours are friendly. It's a nice ________ to live.
Can you __________ what the man looked like ?
After teaching 20 young children, I felt very _________.
The German workers all knew what to do, they were so _______
Close your eyes and _______ you are relaxing on a beach.
On a _________ day, I drink coffee, go to work, come home and watch TV.
Exercise 2
disparity // tongue in cheek // consider // extrapolate // significance
And we need to increase the frequency of discourse markers:
subsequently // therefore // consequently
First, elicit the meanings, then decide which words or expressions fill these gaps ?
You must scan the article quickly in order to ……….. the relevant information.
There is a huge ………. between the super rich and the poor in many countries.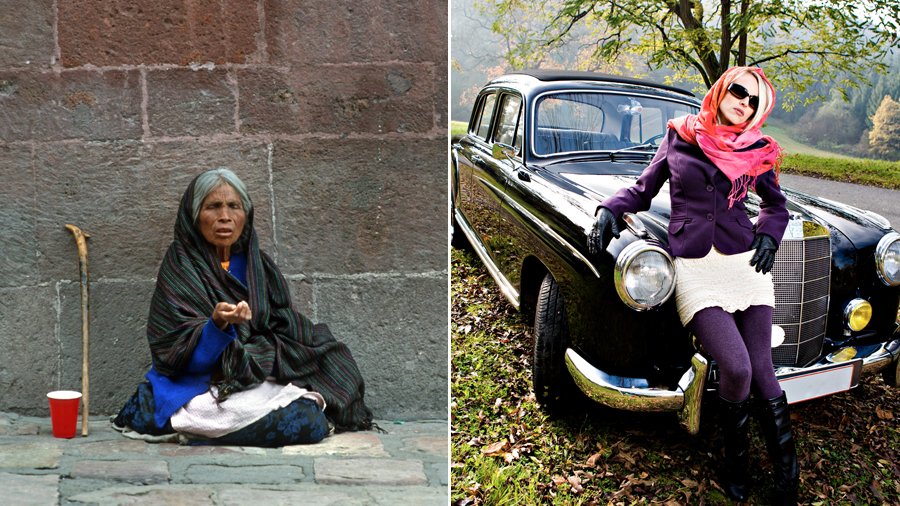 The students just played with their phones in class. …………. many failed their test.
I need time to …………. your proposal.
What was the ………… of 30th April 1975 ?
He refused to ask directions and …………. was completely lost.
"Vietnam is such a clean, environmentally-friendly country," John said, ……………..
Friend: personality and occupations
Expression – don't judge a book by its cover
Friends (men). Here are five of my friends. Guess their personality and occupation:
https://thaypaulsnotes.com/2018/12/28/friends-men-teaching-sheet/
Personality adjectives and idioms
funny / aggressive / dependable / generous / serious / reliable / intellectual / dull /unreliable / unpleasant / scary / witty / arrogant / boring / friendly/ light-hearted a push over / mean / bossy / impatient / a screw loose / solid as a rock / tough cookie life and soul (of the party) / nice / shy / confident / arrogant / hard-working / lazy / aloof, /kind / unkind / sweet / nasty / generous / mean (1 nasty, 2 not generous) / unfriendly / awkward – difficult, hard to please
Jobs
White collar doctor, accountants, teacher, lawyer, professional / office worker
blue collar chef, factory worker, mechanic, shop workers, fix machines, plumber
arts artist, actor/tress, painter, musicians, DJs, poets, writers
estate agent / consultant / plumber / PR Public Relations / HR / volunteer worker / unemployed / therapist / bouncer / shoe-shine boy / market trader / dog-walker /stockbroker / interior decorator / gambler / self-employed / psychic /road sweeper /security guard / pollster / politician / postal delivery / barista / quantity surveyor / criminal /
Forming opinions:
I think he could be a … / She seems to be …/ I get the impression that she is … / From his build, I'd say he was a … / Because of her appearance, I feel she must be a …
Personality adjectives (negative – arrogant). These are strong adjectives:
arrogant // self-obsessed // pretentious // obnoxious // full of themselves
Relative Pronouns
Let's kick off with some basic information about my friend Pete:
Pete's family are Irish. He was born in Kent, south England. He loves music especially Jazz and he can play saxophone, keyboards, guitar and bass. He is 40 years old. He is bald, and wears glasses. Currently he plays bass in a band called 'The Deep Six'. They have a video on YouTube. In the photo, Pete is with the famous 60s drummer Kenny Jones. He was in The Small Faces. Later he joined The Who after their original drummer died.
Example:
Pete, who was born in Kent in the south of England, is of Irish heritage. Although he is just forty, Pete looks older, probably due to the fact that he is bald, as well as having to wear glasses. His great passion in life is music, especially Jazz, but his interest is not merely passive; he plays several instruments. In addition to saxophone and keyboards, Pete is proficient on guitar. Having said that, he actually plays bass now in a band named The Deep Six, who have a video on YouTube. Pete is seen here with the legendary drummer Kenny Jones who rose to fame in the 60s as drummer for chart-topping band The Small Faces before joining The Who following the death of their original drummer.
Now, a quick practice:
This is Wei Minzhi. She was born near Beijing. She was chosen to be in a Chinese film called 'Not One Less'. She was 13. She played a substitute teacher but had no experience teaching (and no experience acting). The area is very poor. Some of the children have to leave school to work. The film was shown all over Europe, even at special film festivals. She was famous. She did no more acting. She studied in USA. She lives in Hawaii. Wei is married and has two children.
Small talk responses
A great way to increase conversation and use more natural language is to practise keeping conversations going for as long as possible. Think of it as verbal tennis – keep 'hitting' questions and responses at each other.
Example:
What do you do ?
I'm a student ?
Really ? Where do you study ?
Engineering.
That's interesting. What branch (what area) of engineering ? Mechanical, electrical ?
And this be continued – where does the person study, does the student like the course, the university, the teachers, the fellow students etc.
Really ? // I see // Are you ? // Right // That's interesting // That's a good point // Where is that exactly ? // Oh, me too // Do you enjoy it ? // Do you like it there ?
Tourism
Now was a chance for some new vocabulary, words and phrases associated with holidays and travel.
breathtaking / stunning/ sensational / incredible / remarkable/ exclusive / inspiring / spectacular /
once in a lifetime experience/ never to be forgotten / unbeatable prices
book now to avoid disappointment/ best decision you'll ever make
Structure: To begin with / furthermore … additionally / the fact is … / therefore
As an Example, I made a short presentation about London:
VISIT LONDON TODAY !
SEE
Buckingham Palace // Tower Bridge
British Museum // Wembley Stadium
Shops, parks, theatres, restaurants
London – one of the world's GREAT cities
A holiday of a lifetime ! Book early !
Mr Paul Tours – visit our website mrpaultours@ukonline.co.vn for more information.
From this, I made a short presentation:
Now is the perfect time to visit London, England's glorious capital. The weather is perfect for walking, so you can enjoy the lush parks, world-famous museums and incredible, unbelievable shops. There is something for everyone … and more ! Like sports ? Go to one of the many Premier League football games. Love shopping ? Everything is here – shop till you drop ! Adore culture – soak up hundreds of years of history.
NOTE – the use of adjectives to really bring the presentation alive and make it exciting.
Flights from TSN airport daily. Seven-day all-inclusive package tour starting from only 50m VND ! All transfers and transport included. Air-conditioned mini bus with Vietnamese-speaking guide.
Travel
Students are put into small groups and take turns speaking. The topic shall be travel, and the students have to use the following:
amazing / attachment / incredibly / predict / first impressions / you've come to the right place
With all speaking exercises, it helps if the teacher or a top student models first, so that all the students understand what they have to do. I shall use the same words but my theme shall be food:
On Saturday, I was out shopping and I felt very hungry. I went into a restaurant and my first impression was not encouraging. It looked a bit dirty and I predicted that the food wouldn't be very exciting. However, they had an interesting menu with vegetarian options, which was amazing ! I ordered some pho and salad and it was incredibly delicious. I thought to myself I've come to the right place. I took some photos so I'll send them to you by attachment on my next email.
Travel – hotel recommendation
I'm planning a trip to Nha Trang (a beach town in South Vietnam, about an hour's flight from Ho Chi Minh City). I have two hotels in mind, but I need advise from some Vietnamese. They also have to use as many of these words as possible:
visually stunning / mouth-watering / you get what you pay for / spectacular / a waste of money / significantly / somewhat / according to / how can I put it ?
Students must tell me about the hotels, the area, the food and which one they would choose for me:
Victory Hotel 2* Rooms not very clean, no view. No complimentary breakfast.
Sandy Bay Hotel 4* Much more expensive, although it has breakfast buffet, and room has a balcony with view of the sea.
Trip Advisor recommends Sandy Bay, but they said Victory was dirty and very over-priced.
Local food is great
WILF (What I'm looking for): can the students describe the scenery and food ? Can they compare price and quality difference ? Can they use expressions appropriately ?
With the adjectives, I'll be listening out for intonation – 'spectacular !'
To quote another source of information, 'according to' and for the prices, the 4* is 'significantly more' expensive than … Then, in conclusion, can they make a judgement – 'a waste of money' or accepting that high quality means high prices, 'you get what you pay for.'
Travel: Life in Sai Gon
ubiquitous everywhere, very common
naïve innocent, inexperienced
stroll a gentle walk, for exercise (collocation: take a stroll)
a bazaar (noun) a permanent, covered market
bizarre (adjective) very strange, unusual
absent-minded extremely forgetful
sky-high, astronomical very expensive, maybe too expensive
messy untidy
laundry / laundromat dirty clothes / a place to wash clothes (collocation: do laundry)
predictable it is possible to guess the answer, people doing the same thing
hawkers
Street _______ are common in Vietnam, and they are _________ in District 1. It is nearly impossible for a westerner to take a ________ without being approached. Some claim to sell Ray Bans or designer sunglasses, but you would have to be extremely ________ to believe they are genuine ! They are all fake, probably made in China. Many people try to _____(collocation) money by selling to tourists especially around Ben Thanh Market, a kind of _______, though this is strictly for tourists as the prices are ____________ !
What Difference Does It Make ?
I give students a paper with two words or phrases that are related but different. They have to clarify the distinction, for example
teacher / headmaster
educate / bring up
take an exam / retake an exam
do homework / do housework
quite common / ubiquitous
required subject / optional subject
similarity with / disparity between
skim / extrapolate