24th January 2020
Contents
Dialogue: speaking practice with phrasal verbs.
Listening Practice: Vietnamese speaking English // Vietnamese urban legends
Vocabulary: agreeing to an extent
Writing exercise: condensing text ('1001 Nights')
Listening Practice
Vietnamese culture: https://www.youtube.com/watch?v=tBAi_b__l_c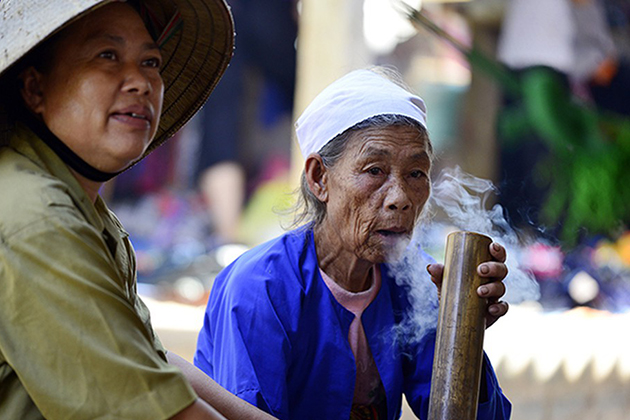 Do you agree with the video ? To what extent ?
BONUS: can you spot any English mistakes ?
I agree totally / I agree to an extent // I disagree // I disagree strongly
She makes a good point // She misses the point
She is spot on // She is way off // In my experience …
wierd = unusual / strange
Now, your turn. Do you agree with these statements:
Learning English is so important if you want a good job.
People who drink and drive should go to prison.
An African football team will win the World Cup before 2040.
Nobody should have to work more than 25 hours a week.
Men and women should earn the same money for doing the same job.
New Vocabulary / expressions
looking up = getting better (things are looking up).
Since we got a new manager, things are looking up.
Match the basic words on the left with words on the right, then complete the sentences with the right-hand words:
interesting // intelligent
on time // fascinating
forgetful // miserable
tired // punctual
smart (clever) // exhausted
unhappy // absent-minded
John forgot his keys again; he's so _________
The documentary about ocean life was __________
Tony has been very ____________ since his girlfriend left him.
It would be incredible if Vietnamese students could be __________
EXTRA:
ubiquitous = everywhere. In Viet Nam, coffee shops are ubiquitous.
incessant = never ending. The karaoke noise is incessant.
rewarding = doing something that makes you feel better about yourself. Nursing doesn't pay much but it is tremendously rewarding.
Creating sentences
Use these new adjectives with some of these nouns:
coffee shops / motorbikes / Vietjet / construction work / German trains
charity work / AI (artificial intelligence) / swimming / British weather
Meaning, pronunciation, structure
What is happening here?
I am thinking about a holiday.
Meaning: Am I having a holiday ? Where will I go ? Is it certain ? Alone / with friends ?
Pronunciation: In speech, we would contract "I am" to I'm and link "abouta"
Structure: What tense is being used … why ? Will it happen ?
Try these: Make as many questions / possibilities as possible
He's having his car repaired
She having a dress made
He looked at a new apartment
My cousin will be applying for universities
I'm not sure about taking the new job.
Urban legends
stories that maybe aren't true but people believe them
[urban = city // rural = countryside // haunted = a place with ghosts ]
Ten scary Vietnamese urban legends:
Project: Do you know any of these tales / legends ?
Do you know any other Vietnamese legends ?
Have you even been to the places in HCM City ?
Writing exercise
Painting by Ferdinand keller 'Scheherazade und Sultan Schariar' (1880).
1001 Nights
The main frame story concerns Shahryār ruling in "India and China". He is shocked to learn that his brother's wife is unfaithful; discovering that his own wife's infidelity has been even more flagrant, he has her killed.
In his bitterness and grief, he decides that all women are the same. Shahryār begins to marry a succession of virgins only to execute each one the next morning, before she has a chance to dishonour him.
Eventually the vizier, whose duty it is to provide them, cannot find any more virgins. Scheherazade the vizier's daughter, offers herself as the next bride and her father reluctantly agrees.
On the night of their marriage, Scheherazade begins to tell the king a tale, but does not end it. The king, curious about how the story ends, is thus forced to postpone her execution in order to hear the conclusion. The next night, as soon as she finishes the tale, she begins (and only begins) a new one, and the king, eager to hear the conclusion of this tale, postpones her execution once again. This goes on for 1,001 nights.
This is quite a long introduction; how could you reduce it to three sentences ?
Some stories in English can be found here: http://www.storynory.com/category/fairy-tales/1001-nights/
Dialogue
Speaking practice:
Mark At last ! Can't you be punctual just once in your life !
Craig I'm here now, aren't I ? You look so miserable, why are you fed up ?
Mark I need some coffee. Where can we get some ?
Craig Anywhere, coffee shops are ubiquitious here. What the hell ?
Mark What's up now ? Your complaining is incessant !
Craig My money got all soggy ! I have to put up with so much.
Mark Oh, get over it ! Some people have no money. Do you help charities ?
Craig It sounds rewarding but after work I'm too exhausted !
Mark You are just talk. Put up or shut up !
Please Note: All photos are taken from Google Images or free photo sites, and are used for educational purposes only. No copyright infringement or offense is intended. If I have used your photo or image, and you wish me to remove it, just ask. This site is not monetized, I run it on my own dollar. Thank you.