26th February 2020
Germany – what do you know about the country ?
What do you associate with it ?
(I associate Viet Nam with rice, motorbikes, Uncle Ho etc)
This is a travel guide ('Lonely Planet' are guides for independent travellers):
https://www.youtube.com/watch?v=D7e8sv7lFeY
Which of the 'Top 5' appeals to you the most ?
How much do they recommend you need per day ?
Is the train network good ?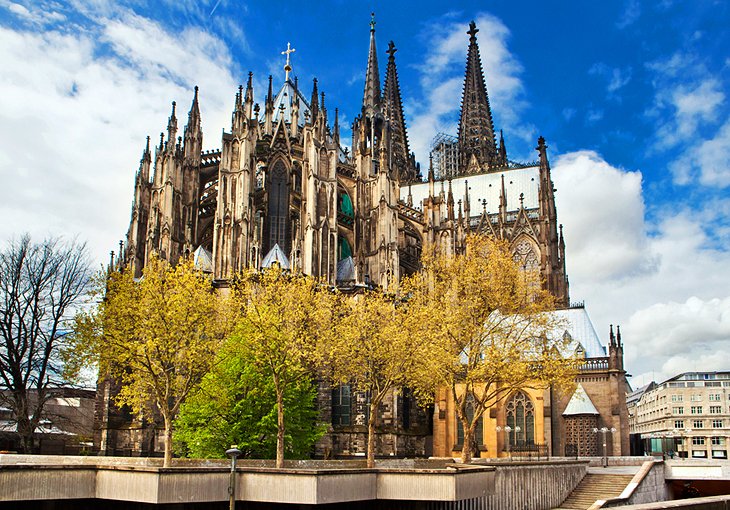 There is a lot of new vocabulary, so write down any new or interesting words.
Did you notice how many adjectives are employed (used) ? This is very common in travel writing and guides.
WHY ?
Why do you think travel guides use so many powerful adjectives ?
Listening-skills-practice: Germany
Top ten facts about Germany: https://www.youtube.com/watch?v=cEYvi4kl-f4
while you watch, try to write your own question(s)
How many kinds of bread are there ?
Name the top three beer-drinking countries – what is interesting here ?
What do the Germans call a motorway (UK) / freeway (US). Why is it different ?
What was the first printed book ?
Historical note – this was in 1455. How do you think books were made before printing ?
Where is German spoken ? Would you considerGerman a global language ?
How long did Cologne (Köln) Cathedral take to build ?
Listening-skills-practice: German Music
Krautrock– what is krautrock ? Listening – a non-native speaker. (0 – 4.34): https://www.youtube.com/watch?v=dNouEqTBPtw
Notice all the discourse markers– expressions that don't add any information, but allow him to think while he keeps talking (examples: all right, yeah,) and expressions (it hit the $300 mark – means the price was $300).
Dialogue
Present perfect, past continuous and questions. Listen for adverbs
Mark: Have you been to Germany ?
Amy: No, not yet. Have you ?
Mary: Yes, twice. I have (I've) visited Berlin and Munich.
Amy: Which did you like best ?
Mary:Well, Munich is very clean, elegant and stylish, but quite expensive.
Amy: And Berlin, the capital ?
Mary: I was working there for six months. It was really cool.
They continue after eating a big piece of pie.
Amy: Sounds like you had lots of fun !
Mary: Oh, yes ! The food was cheap and the people were incredibly friendly.
Amy: How about the weather ? I have heard it can be cold.
Mary: It was terrible ! Every day it rained cats and dogs.
Amy: You must have been so glad to get back to Vietnam. (glad = happy)
Mary: Yes, but I miss the German trains and buses; they were so reliable.
How different is England to Germany ?
This is an interesting question because, despite both being Northern European countries with similar climates and a shared language root, both nations have very strong national identities.
Historically, there is an obvious difference; the two World Wars. This originated from economic conflicts to actual conflicts which consequently altered the map of Europe.
There are many cultural differences, the English see the Germans as very efficient, hard-working, punctual albeit lacking any sense of humour.
Putting myself in their shoes, and based on my experiences of Germany, we Brits are seen as aloof and isolated, preferring tea-breaks to solid work.
These factors notwithstanding, the two countries have a lot in common; protestant religion, not Catholic (mostly), a love of both football and beer. Even our Royal Family has German blood.
Now with Brexit, it will be interesting to see what develops over the next generation. We can only speculate whether the nations move closer together or further apart.