6th March 2020
Guess the building
These are photos of real buildings in London. Can you guess what they were / are ?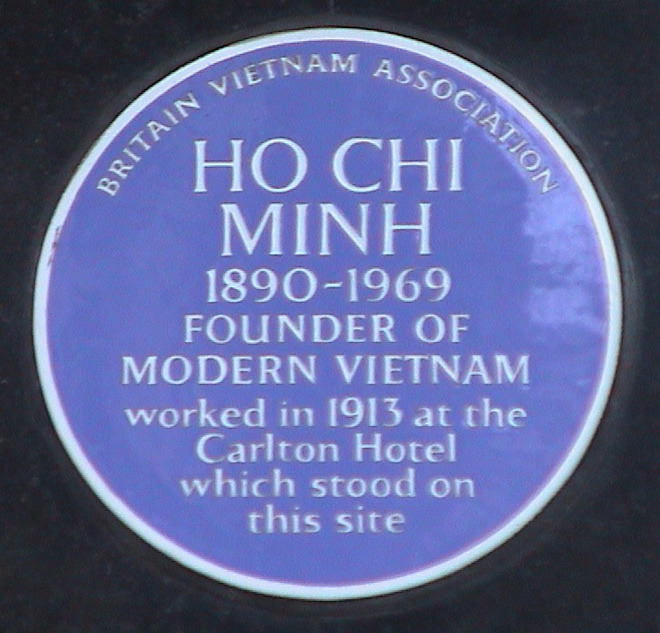 Can you guess ?
ONE: Tate Modern art gallery – it used to be a power station, hence the large, imposing scale and tall chimney.
TWO: It was the smallest police station; it had a telephone and space for one officer. No longer in service. This is in a corner of Trafalgar Square.
THREE: Shakespeare's Globe Theatre. This is a reconstruction; the original building burnt down in the C17th.
FOUR: Lloyds Building. Lloyds of London are an insurance company, providing financial services.
FIVE: This is New Zealand House, near Trafalgar Square. The building itself is rather nondescript but, for my Vietnamese students, there is a feature of interest …
SIX: A Blue Plaque stating that Ho Chi Minh once worked at a hotel that stood on this site. There are many Blue Plaques around London saying where famous people lived or worked.
New vocabulary
imposing– powerful or scary-looking. Normally police stations or government buildings
reconstruction– rebuilding (in this example, made to look like the original The Globe Theatre)
nondescript – nothing special, ordinary, plain
stood on this site- a building WAS here but is now gone (demolished / torn down)
England doesn't really manufacture – our wealth is derived (comes) from services such as banking, finance, insurance and teaching !
Synth pop
(listening & British pop culture)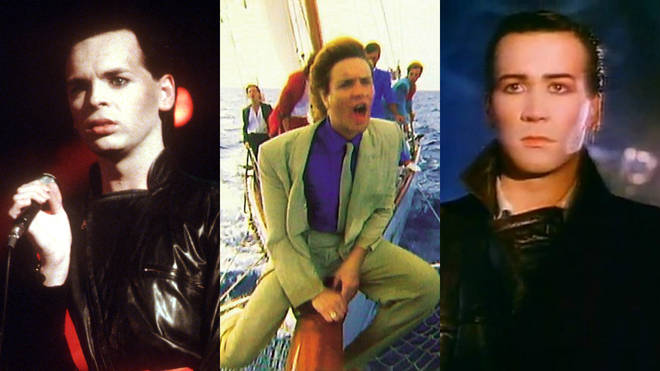 Electronic music from the early 1980s. The band is called Human League, the song, a chart-topper (was No. 1 in the music charts), is called 'Don't You Want Me.' What do you think ? Is it up your street (you like it) or not your cup of tea (you don't like it) ?
https://www.youtube.com/watch?v=uPudE8nDog0
What do you think is meant by 'synth' pop ?
What is happening in this song ?
How much do you understand ?
Do you notice any phrasal verbs ?
REAL LIFE LISTENING
This is a British TV comedy show called 'Only Fools and Horses.'
Have a listen: https://www.youtube.com/watch?v=JvsvnW49qRU
Trigger You never know what you've got till it's gone.
Jim Hey ? Yeah, I suppose you're right there, Trigger.
Trigger I know how much it can hurt. I had a relationship break-up a few years ago. She worked in my council depot. (local government office)
Mike (barman) She was a lady roadsweeper ?
Trigger Oh, no, she was management … real high-flyer … you had to go to her when you wanted a a new broom ! Linda … nice girl, had a funny eye. Never knew if she was looking at me or seeing if the bus was coming. Anyway, she'd heard about this little hotel down Henley-on-Thames (outside London) and she said to me, "How about spending a weekend there ?"
Del-boy (on phone) What sort of money we talking about ? Well, I'll have to pop down and see you, won't I, eh ?
Mike Yeah ?
Trigger What ?
Mike What happened ?
Jim Was it a nice weekend ?
Trigger Yeah, at least I thought it was, but she didn't wanna see me no more after it.
Jim Well, I don't like to pry, Trig but …
Mike No, no, no … it's a bit personal.
Del Hang on, Bronco … Trig ! What 'appened ?
Trigger She got jealous ! I 'eard later, through friends, that she wanted to go with me.
Jim I'll have a large scotch, Mike !
What was wrong with the weekend ? What was Trigger's mistake ?
Do you notice how in parts of London, native speakers drop the 'h' so we have "What 'appened ?" instead of "What happened ?" "I 'eard, " instead of "I heard."
Finally, a famous song about London: Ralph McTell 'Streets of London.' https://www.youtube.com/watch?v=5Z91n5Vskjg