25th May 2020
From medieval Florence to modern-day Berlin, a film shot on both Super 8 and digital video, with a professional actor and professional sound engineer / cameraman. And all on no budget, as usual.
This is a retelling of 'Inferno' or Hell, an epic poem by Dante.
Dante Alighieri born around 1265 in Florence during a turbulent time of political infighting. He studied to be a pharmacist, and books actually were sold in pharmacies at this time.
Dante is most famous for his Divine Comedy, a three-part poem, starting in Hell, Part 2 in Purgatory and finally Part 3 in Paradise. Of these, 'Inferno' is by far the most widely-read.
The poem starts with Dante in a dark wood, having 'lost his way'. The poem is full of allegory and symbolism, the dark wood representing uncertainty and danger, as he has stepped off the path to God and salvation. He meets the Roman poet, Virgil (70 BC – 19 BC), who acts as a guide. Virgil will help to get Dante back 'on the right path' but this will mean going through the Inferno.
What follows is a journey where Dante sees the souls or 'shades' of the dead who are being eternally punished, in appropriate ways, for their sins on Earth. The Inferno is arranged in nine circles, the ninth being reserved for Lucifer.
As the two poets descend, the crimes, and the punishments get worse, until, finally, in the lowest circle, Dante sees the Devil.
This poem is a major work of European and World art, inspiring countless artists, including the German Gustav Dore, who etched these pictures.
Dante had an idealised love, a young lady called Beatrice, and her purity gives Dante the courage to continue his horrific quest.
In the film, I have a young lady (Katerina) who reads by a small river holding a lily (the symbol of Florence). A man sees her and goes to speak to her, but she goes, leaving a book behind – the book is the Aenid by Virgil.
The Man then walks through modern day Berlin, to reach his salvation.
I used the new dome of the German Parliament building, the Reichstag, to represent the circular arrangement of Dante's Inferno, and the Man walks over, or by, several rivers, symbolising the rivers of Hell.
For the crimes against nature, I updated the book to mean environmental issues; the Man walks against a skyline criss-crossed with electric wires and factory smokestacks, like Blake's 'dark Satanic mills'.
We also filmed at Sachsenhausen Concentration Camp, which is in north Berlin, to represent the unspeakable horrors of genocide, all genocide perpetrated by any nation against any person due to race, religion, sexuality or politics.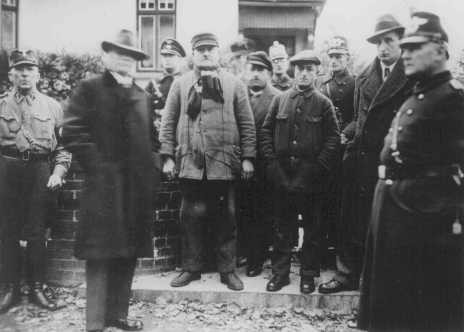 Many thanks to my team who all worked and contributed their time and talents for free:
Mr Martin O'Shea, Mr Philipp Pressmann, Ms Manuela Fresard & Ms Katarina Worner.
All the technical, digital camera-work and editing was done by Herr F.T. Pen, and the incredible foley artist Herr Max Bauer.
LIGHTS
CAMERAS
ACTION
The link: https://www.youtube.com/watch?v=_ari5zGIpwA