26th October 2019. E Up U 6, L 4 pp. 58 – 59
Warm up: Student description
In a previous lesson, the class learnt about basic adjectives to describe appearance. I will therefore choose a student and describe the physical characteristics, e.g. this student has long straight hair, is not very tall, and wears black glasses. The students must guess the student I am describing.
To make it more fun and engaging, it's a good idea to put the class into teams for a bit of competitive spirit.
This is my friend, Ms Quynh. She has long straight black hair.
We can extend their vocabulary by including clothes: Ms Quynh is wearing a white top and a colourful skirt.
I will choose some students and give them a student to describe, while promoting the value 'be polite'. They can describe their hair, whether or not they wear glasses, and if that isn't enough, they can identify them by their clothes.
To continue the theme of Art and creativity, I think it's time they met Dali !
Dali normally gets a reaction (especially when we have fun elongating his name as long as possible). It's also a chance to learn a few new words:
creative / genius / unusual / surreal
The last word maybe a little advanced, but it's a good way to introduce new words; inside the word is 'real' so surreal has something to do with reality … but what ? Here's a clue:
This is a mixture of reality and fantasy. The students can say which is which … and why does Dali give the elephants tuba faces … is there a reason or is it just crazy ?
I will then expect the student to form basic sentences using these new words, and not forgetting new vocabulary from previous lessons, for example,
"Dali's paintings are very unusual."
Next up, is a scene from the popular Children's classic, 'Alice in Wonderland'.
What is happening ?
Again, a mix of reality and fantasy. How would the students describe this ? It could be turned into a game … students put into small groups and given boards and markers. Points for the best vocabulary.
Key words: tea-party / young girl / bow tie / sleeping / garden
Now, to continue the theme and introduce some listening and reading skills, a video. This is the singer-songwriter Don McLean with 'Vincent', about the artist Vincent Van Gogh: This can be played in the background as the students do a writing project today.
This version also has the lyrics, as well as various paintings by the artist.
A useful lesson will be the subjectivity of art – it is a chance for the student to think and to give their views, and to try to develop the English skills to express their thoughts. Clearly, this is a perfect opportunity to introduce some fixed expressions to express opinions:
In my opinion …
I feel that …
For me …
And even an idiom – it's not my cup of tea !
What kind of art are these and what do they think of them ?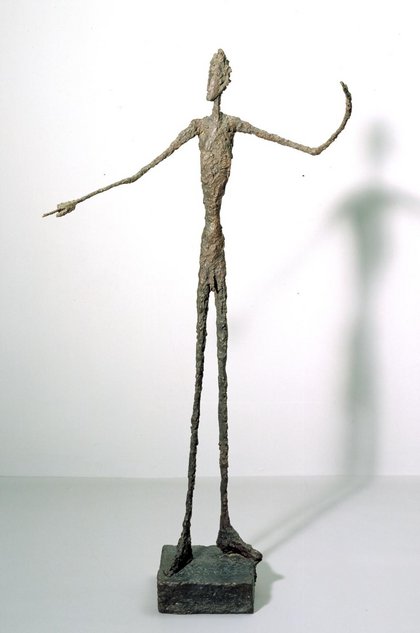 Then, with time against us, and a lot to get through, we'll turn to the book work. They will watch a video which also shows sculpture, mosaic and photographs. The book also mentions Van Gogh, and a sculpture based on the Mad Hatter's Tea Party from 'Alice'.
Finally, to wrap up after the project, a little bit of fun. Who better than Dali (or at least a great actor playing Dali) ?