25th October 2019
I want my students to know present and past tense of common verbs, a range of adjectives (both positive and negative) and a good selection of nouns. Additionally, I'd like them to be able to put them together in long sentences, and start to use English contractions.
And so, to kick off (to start), a past tense exercise.
Ask your neighbour, "What did you do today ?"
I will give present tense verbs – students must use the past tense.
Example:
This morning, I go out and drink coffee: This morning I went out and drank coffee.
Later, I meet an old friend and we have lunch together and talk and laugh.
In the afternoon, I sit in the park, play guitar and sing songs.
Adverbs – these make your English more interesting and give more information.
Sai Gon is hot. Sai Gon is so // very // extremely // incredibly hot.
Sai Gon has delicious food – Sai Gon has extremely delicious food and it's so cheap.
NOW – sentence building:
I love Sai Gon because it's so hot. Additionally, the food is incredibly delicious and very cheap. However, it can be extremely noisy, dirty and polluted.
Tell me about Nha Trang: Speak about hotels / food / how to get there / things to do
Tell me about these clothes and the people:
Language to use:
beautiful / stunning / eye-catching
cotton / silk / leather / straw / denim (jeans)
short hair / medium-length hair / shoulder-length hair / long hair
straight hair / curly hair / wavy hair
interesting / boring / delicious / bland / healthy / polluted / huge
teenager / young / in his 20s / middle-aged / elderly / old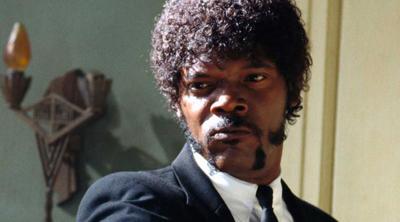 Contractions: when we speak quickly, we contract (shorten words) to make a new sound.
Example:
I am = I'm / you are = you're / he is = he's / she is = she's
I am happy =
You are sad
He is angry
She is very eye-catching
I will = I'll (sounds like 'eye – all')
Tomorrow, I will go to work = Tomorrow, I'll go to work
I'll send you an email tonight
Call me after 5pm, I'll be free then.
Conversation Practice:
I want to speak to my sweet lovely student Ms Tram. However, she is at work.
Caller: Hello, may I speak with Ms Tram, please ?
Receiver: Certainly. Who's calling, please ?
Caller: My name is ……….
Receiver: I'm sorry, could you repeat that ?
Caller: No problem. My name's ……..
Receiver: Could you spell that, please ?
Caller: Surely (of course) . . . . . . . .
Receiver: Thank you. Hold the line, please. I'll connect you.
Caller: Absolutely. I'll hold.
Receiver: I'm afraid Ms Tram has just gone to lunch.
Caller: Again ? She's always eating hahaha.
Receiver: I'll transfer you to her office, then you can leave a message.
Caller: Great idea. Thanks a bunch !
Receiver: You're welcome
Finally, where did Ms Tram go for lunch ?
What did she order ? Did she like the food ?
Adjectives for food:
delicious / bland / spicy / filling / appetising / healthy / unhealthy / vegetarian / traditional
protein / carbohydrates / fat / fibre / vitamins /
fried / deep-fried / baked / boiled
Please Note: All photos are taken from Google Images or free photo sites, and are used for educational purposes only. No copyright infringement or offense is intended. If I have used your photo or image, and you wish me to remove it, just ask. This site is not monetized, I run it on my own dollar. Thank you.