20th December 2019
More advanced speaking and writing exercises.
Contents
Christmas (in UK and Germany) / food expressions and dialogue
Cinema (grammar: must or have to)
Coffee in Sai Gon
Collocations (put, get)
Directions, giving and asking
Elvis
Expressions and practice
Holidays
Karaoke (noise pollution)
Listening Practice: 5 weird things Vietnamese do // making a video
McDonalds
Music and vocabulary (Paul McCartney / Talking Heads)
Poland: salt mine, speaking practice, beer guide, travel guide.
Shopping (buying presents, Black Friday)
Vocabulary review
Christmas
Describe these German Christmas pictures
At Christmas we have decorations, Christmas cards and an excessive amount of food !
We have a Christmas tree. The tree is decorated with fairy lights and bells and also there are presents on the floor around the tree. In the west, at the top of the tree, traditionally there is an angel.
How many free days do you have or do you have to work ?
Christmas Dinner – British traditons
https://www.youtube.com/watch?v=YzSGEeaYvJc
What do you think of the food ? Listen out for adjectives and adverbs.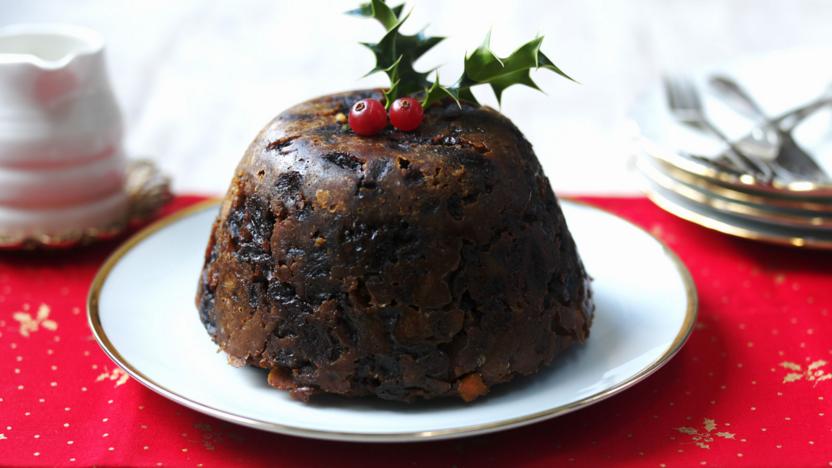 Food expressions and dialogue
It's not to my taste = I don't like it
It's a little spicy for my palate
I find it somewhat bland
I'll try anything once
I like my meat rare / medium / well done
I'm vegetarian / vegan
Speaking practice:
Mick Fancy eating out at lunch ? (Fancy – do you like / want to)
Jack Great idea. What do you have in mind ? (What is your idea / plan ?)
Mick Wanna try that new Indian place ? 10% off promotion this week.
Jack Sounds cool but I'm not into Indian food. Too spicy for my palate. (don't like)
Mick I could go for some Korean. Sink my teeth into some juicy rare steak !
Jack I prefer my meat well done. Get a side order of kimchi too.
Mick I'll pass; it's not to my taste. Too much garlic.
Cinema Choice
Vocabulary
I prefer /choice \ choose /my taste / not my taste / trailer / concession stand /
all-star cast / director / film studio / controversial / family film / book online
What's on at the cinema ? What's playing this week ? Not my cup of tea.
What types of film can you name ?
Horror Stories // about people's lives and emotions
Biopic //Space films, or films set inthe future
Romance Films // about fighting and soldiers
Comedy // Loud, exciting films with explosions and fast cars
Western // Stories about real famous people
Sci-fi // True stories with real people, not actors
Drama // Stories about police or spies or crime
Animation (Anime) // Scary films about ghosts or monsters
Musical // A film about cowboys, set in USA
Documentary //A cartoon, illustrated film
War // Love stories
Thriller // Funny films
Action // Stories with singing and dancing
Look at a cinema listing. Discuss what is on this week, what is playing.
Which films (if any) appeal to you ?
Grammar Note:
must or have to / don't have to or mustn't ?
have to = other people tell you // must = your decision
don't have to = not necessary // mustn't = is forbidden
You have to have a degree in order to be an engineer
I must stop eating at Lotteria !
You don't have to bring any beer to the party.
You mustn't run a red light or use your mobile phone on your motorbike.
Exercises:
The new James Bond film may be sold out. We ______ buy tickets NOW !
I hate comedies ! Do I _____ go ?
You _______ eat too much popcorn; it's bad for you.
You ________to be over 18 to see this film
You don't ____ bring your passport to get intoa cinema in Viet Nam.
Coffee in Sai Gon
Describe this picture; use adjectives and opinions.
Highlands Coffee has great coffee, air-con and free wifi. Having said that, the service is a little slow, there are no waiters and the cost is unbelievably expensive !
Vietnam is famous for coffee; coffee shops are ubiquitous. In fact, there are so many, it's hard to see (difficult to understand) how they stay in business let alone turn a profit.
Be that as it may, let's use this as a learning opportunity. To practice making longer sentences, and as a warm up exercise, the students can ask each other, "Where do you go for coffee ?"
Tips:
Don't answer the question directly and immediately; Begin with a short introduction:
Sai Gon has so many coffee shops, some are cheap while others can be quite expensive although they have a wide range of delicious coffee. Personally, I like going to …
Then
Explain:
How MUCH do you like it (adverbs) ?
What kind of coffee (adjectives) ?
What do you think about this ? (opinions)
WHY do you like it (give reasons)
Interesting words, phrases, idioms
Personally, I like Tap Coffee which is an independent shop where I live. I enjoy going there so much because the owner is very friendly and tries to speak English with me. There isn't a lot of choice, so I order cappuccino with hot, fresh milk. In my opinion, it is good value and tastes delicious. What I like about the shop is the free wifi, the comfortable chairs and the atmosphere. Furthermore, it is usually very quiet and it therefore a good place to read. I love to put my feet up, kick back and sip my damn fine coffee.
Before the exercise, elicit and board as many relevant words and phrases as required. The students have a discourse marker list, so I could insist that they use certain words (moreover, therefore, consequently etc). Additionally, I'll need to explain vernacular phrases such as 'kick back' and 'put my feet up'.
IF a student doesn't like coffee, then they can say where they go and what they drink. IF they don't go anywhere or like anything (yes, I have had that in a class), then they can explain WHY NOT!
Key vocabulary: ambience // aroma //atmosphere
Grammar Note:
In a list of three, use one comma and a linking word (and):
The service is a little slow, there are no waiters and the cost is unbelievably expensive !
In a list of two, just use a linking word (and):
Mega Mart has amazing choice and is good value for money.
How to make Vietnamese coffee
Tell me: what do I need ? What type of coffee is best ? Where can I buy it ?
New verbs: pour / stir / fill up /
Make a long, fluent presentation. Useful words or expressions:
Firstly / afterwards / and then / following that /
don't forget to … / you can always ….
lastly / finally / at the very end …
In your experience, what coffee is best ? Trang Nguyen, Highlands or Milano ?
Watch the happy couple. What are they planning to do ?(0 – 0.43) https://www.youtube.com/watch?v=PvMxbRCBalk&list=PLA1EC9692E5B92C14
How does Pumpkin (man) say why not ?
What happens if you 'stick up' (rob) a gas (petrol) station ?
Are restaurants expecting to be robbed ? How does Pumpkin describe them ?
Collocations
Put
the cat out / the fire out / on your red shoes /on a happy face /
it in your own words / up or shut up ! / it away / it another way
Get
well soon / over it ! / on with it / away with murder / on the bus /
back to work ! / with the program (US) / some fresh air
His Thai girlfriend left him months ago. He needs to get ……….
Directions
Giving and asking how to go somewhere.
Useful vocabulary
turn left / turn right / go straight / go as far as / opposite /walk past
take the first left / take the second right / cross the street / go over the road
take a taxi / jump on a bus / order Grabbike / it's about a 15-minute walk
Example: How do I get from LVT Park to the Post Office ?
Walk along Hai Ba Thang and cross over Dien Bien Phu. Keep walking straight and walk past the church. It is the huge yellow building. You can't miss it.
How do I get from Ben Thanh Market to the Opera House ?
How do I get from Reunification Palace to the History Museum ?
I'm at the zoo and I need to go to work at HSL. What should I do ?
Where is the best place to get a coffee around here ? How do I get there ?
Elvis
Elvis (0 – 1:54) https://www.youtube.com/watch?v=TsqwT3oX0rI
What do you know about Elvis ?
Elvis was born in Tupelo, Mississippi in 1935
Elvis has sold over one billion records worldwide.
Elvis has had over 150 different albums and singles certified gold, platinum and multi-platinum.
Elvis starred in 31 feature films and two concert documentaries.
Elvis Presley is called the King of Rock 'n' Roll.
Elvis' first gold record was for "Heartbreak Hotel" and was received in 1956.
Elvis passed away in 1977 at Graceland in Memphis.
Expressions
New expressions:
a bright spark – someone who is very clever
cooking the books – Writing wrong information in the company accounts
on the lookout – looking for something
same thing, day in, day out – everyday is exactly the same, very boring.
Ken I've also been on the lookout for a new job. My job is so tedious !
Chin Mine too. Same thing, day in, day out. But … it's a job. Oh, Tom was fired.
Ken No ! Why ? I've known him for a long time. He's a bright spark.
Chin He was cooking the books.
Ken You're pulling my leg !
Chin Yes ! Actually, he went to Boston. He's going to study at Harvard.
Ken I've been to Harvard.
Chin Sure, but to visit, not to study hahahahaah.
Holidays

Choose a holiday – which do you prefer and why ?
I would choose / select ….. because …..
peace and quiet / hustle and bustle / get away from the city / fresh air
lots of culture / lots places to visit / culture shock / activity holiday
What is good about these places ? What could be a drawback ? (bad, negative)
Karaoke (noise pollution)
Karaoke outside is a form (kind) of noise pollution https://www.youtube.com/watch?v=O1-W7gz6Znk
blaring = very loud: the music was blaring out, all night. The police siren was blaring.
Listening Practice:
5 Weird Things Vietnamese People Do
weird = unusual / strange
Listening practise: Vietnamese culture(0.23 – end) https://www.youtube.com/watch?v=tBAi_b__l_c
Do you agree with the video ? To what extent ?
BONUS: can you spot any English mistakes ?
I agree totally / I agree to an extent / I disagree / I disagree strongly
She makes a good point / She misses the point
She is spot on / She is way off
In my experience …
Exercises:
EXAMPLE: People in Ha Noi are very unfriendly
Give your opinion and then qualify it with the reason(s).
I agree to an extent. People are generally friendlier in Sai Gon but there are many nice people in Ha Noi too.
Vietnam is a great place to live // Karaoke is lots of fun for everyone
Being an engineer is a dream come true // Learning English is such fun
Everyone in Viet Nam really wants to live in USA
Listening Practice: making a video (0.13 – 1.17) https://www.youtube.com/watch?v=ZTwIOZD877A
Listen out (phrasal verb) for these words / phrases:
therefore / out and about / footage (what has been filmed) / basically / you see obviously / annoyed.
Listen out for changes in intonation (stressing words in a sentence)
What did he film ?
Why couldn't he use the footage ?
What did he leave at home ?
McDonalds
McDonald's is a fast food company that was founded in 1940 as a restaurant operated by Richard and Maurice McDonald, in California, United States.
The first time a McDonald's franchise used the Golden Arches logo was in 1953 at a location in Phoenix, Arizona.
McDonald's is the world's largest restaurant chain by revenue, serving over 69 million customers daily in over 100 countries across approximately 36,900 outlets as of 2016.
Although McDonald's is known for its hamburgers, they also sell cheeseburgers, chicken products, french fries,breakfast items, soft drinks, milkshakes, wraps, and desserts.
In response to changing consumer tastes and a negative backlash because of the unhealthiness of their food,the company has added to its menu salads, fish, smoothies, and fruit.
According to a BBC report published in 2012, McDonald's is the world's second largest private employer with 1.5 million (behind Walmart with 1.9 million employees).
People who buys things are called customers or …
A big company has many shops. Each one is called a …
When people react against something it is called a …
A symbol for a company is known as a …
When you say something that you heard from somewhere else, you use the phrase …
Which word means when a company or institute began or was established ?
Listening and speaking practice: Ordering fast food.https://www.youtube.com/watch?v=nk4GGIx-5tI
What would you choose for a McDonald's breakfast ?
How would you order it ?
Is junk food healthy ? What do you think ? https://www.youtube.com/watch?v=cRZe7AhO_i8
McD Good morning, may I help you ?
Jeff Yes, I'd like a/the ………
McD Sure. That comes with black coffee, is that OK ?
Jeff Can I have beer instead ? No, I'm pulling your leg (I'm joking)
McD Milk and sugar ?
Jeff Oh, yeah, bring it on ! (let's do it !)
McD Would you like to supersize your breakfast ? Extra fries and super large coffee ?
Jeff Just for an extra 10 000 VND ? Sounds a bargain ! Supersize me !
McD OK, here you are. Enjoy your meal !
Jeff WAIT ! …. this is a damn fine cup of coffee !

Listening Practice: http://www.videosinlevels.com/breakfast-recommendation/
How does the man like eggs ? // What kind of omelets are there ?
What is wrong with a large lunch ? //Why is fruit good ?
Do you know what you want to get ?
Music
Learn vocabulary and listening practice
Listen to Paul McCartney's 'Another Day'. Paul McCartney used to bein the Beatles: https://www.youtube.com/watch?v=vH6v9JS26xc
Every day, what does the girl in the song do ? Does the song mean her life is exciting or tedious ?
What do you think of this video ? (Talking Heads 'Once In A Lifetime'): https://www.youtube.com/watch?v=5IsSpAOD6K8
The man is: funny / amusing / weird / strange / entertaining / has a screw loose
His dancing is: highly unusual / very comical / somewhat crazy / charming
Poland:
Salt Mine near Krakow, Poland
14 miles from Krakow in South Poland is this deep salt mine. Everything here has been hand-carved from blocks of salt. The mine has nine levels with over 300km of tunnels. Part of the mine is open to visitors. There are 22 galleries from 64 metres to 135 metres underground. Guided tours take about two hours.
There is a chapel here measuring 54 m by 18m and 12 m high. It took two men over thirty years to build.
There is also an underground lake, and musicians playing brass instruments.
Pope John Paul and Bill Clinton are some of the famous visitors.
New vocabulary
ordinary
valuable
UNESCO
consists
unique
majestic
encounter
Speaking Practice: Three friends are planning where to go on holiday.
Pete Any suggestions ? I'd really like to go to Norway. They have some great sights.
Burt Yeah, I agree, but the weather could be an issue. I hate the cold.
Doug The scenery is amazing, true. However, it's gonna be incredibly expensive.
Pete I found a tour; it consists of flights, hotels, boat trips and sightseeing.
Burt I've heard Norway is terribly expensive. If we go to Europe, I'd prefer Poland.
Doug Sounds good. Great architecture, lots to see and do, and brilliant beer.
Pete Perfect. Let me look up some info on Google … look at this !
Burt That's so majestic. I'd say we forget Norway and head for Poland
Doug I'd love to see the salt mine, amazingly unique. It's a UNESCO sight.
Speaking Practice: Three friends are discussing their holiday.
Doug This bed and breakfast has a good reputation, as well as being central.
Pete Good point. We don't want to be in the suburbs, waste time, travelling.
Burt Yeah, keep it simple: good location, good price. Shall we book ?
Doug Go for it ! Wait … damn internet, so slow. Oh, we've encountered a glitch.
Pete It's taking it's time ! Look, we're connected. Better be quick.
Burt OK, let me see … three beds for five nights. Arrival date … enter … done !
Doug Poland, here we come ! This is no ordinary trip. Look at these churches
Pete Absolutely majestic ! Maybe we'll keep going back, every year.
Burt Well, I'd also love to visit Austria, Prague, Barcelona … everywhere !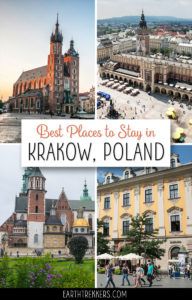 Speaking Practice: Three friends are in Krakow.
Doug Man, this place is really buzzing. What shall we do now ?
Burt We could head towards the Palace, maybe grab some food on the way.
Pete Yeah, I'm up for that. Could use some coffee, as well. Either of you peckish ?
Doug Sure, I'm always hungry. Do you fancy going on the booze cruise ?
Burt How much is it gonna cost ?
Pete Surprisingly cheap. But I'm not sure, It's not really my cup of tea.
Doug Fair enough. Maybe we'll just chill out later in the old quarter. A beer or two.
Burt Or twenty. We should get a move on;the Palace closes at five.
Pete Take it easy. Let's hit the Palace tomorrow early. It's now beer o'clock !
It's beer o'clock ! What does our friend think of this Polish beer ?https://www.youtube.com/watch?v=XUjQhsbAi6k
New vocabulary: infamous / indication / originally / generic /bouquet / aroma /synthetic
Instead of saying ' let's smell it', he says ……..
What does he say before he drinks ?
Just by watching his expression, can you tell if he likes it ?
How does he describe the taste ?
Speaking Practice: Three friends have their last night in Krakow.
Burt Three beers, please. Not Lech ! What a fantastic trip, don't you think ?
Doug Absolutely, the best. It's beena blast from beginning to end. Here's the beer.
Pete Ready ? Twoje zdrowie ! Polish is easy. Easier than English, hands down.
Burt Are you serious ? I can't pronounce anything. Anyway, 'cheers'.
Doug What were your personal highlights ? I loved the big square. Always buzzing.
Pete The castle was majestic but I was overwhelmed by the crowds. And .. the beer !
Burt The Gothic altarpiece was incredible and, of course, the salt mine.
Doug Truly unforgettable. The city has a marvellous atmosphere, friendly and mysterious
Pete So where to next year ? Or maybe we don't go home, we go to Prague instead ?
Listening and new vocabulary (0 – 3.15) and food (4.00 – 5.33) https://www.youtube.com/watch?v=hivlYF-4Mk8
Do you think they planned their trip well ? If not, why not ?
story of (my / your / our) life / lives / our mood / for starters / hop aboard
simmer down / booze cruise / place was buzzing
Did you notice any superlatives ? (the highest, smallest, most fascinating etc)
What do you think about Krakow ? How does it compare with HCMC ?
Polish food and drink.Would you like to try any of these ?
Were there any expressions you heard ?
Shopping:
Vocabulary:
range of choice / quality / cost / location / crowded
store layout (what does it look like ? Is it easy to find things ?)
staff helpfulness / average (normal), put themselves out (very helpful) surly (unhappy)
value for money (good quality at a good price)/ on offer / sale /over-priced / bargains
Vocabulary for malls:
lift / elevator/ display /salesperson / free parking /restroom / lost property /receipt
credit cards / take away / fitting room / returns policy / shoplifting /Black Friday
Speaking practice:
When was the last time you went to a mall ? Why did you go ? What did you buy ?
Did you buy more than you intended ? Was it a pleasant experience ? Which do you like and would you recommend them to a friend … why ?
Where would you go to buy these shirts or T-shirts ? How much would you expect to pay ? Can you haggle (argue over the price ?) or are they fixed price ? How would you rate the quality ?
You want to buy a present for your: father / your teacher 🙂 / your young brother / a new friend from a different country. Which would you buy ?

What was the last thing you bought ? Was it for yourself, or a present ?
Don't you love a bargain ? When is the best time to buy at discounted prices ?
In the UK, after Christmas we have the sales – many items are MUCH cheaper. https://www.youtube.com/watch?v=QSKrVh-3U3E
Black Friday: https://www.youtube.com/watch?v=FlPVAUulKZE
What do you think about these scenes ?
Are they dignified / horrific / shameful / appalling / materialism gone mad ?
Dialogue:
Ben Did you pick up anything on Black Friday
James Yeah, one or two things. I got a cool new shirt and shoes, half price.
Ben Sounds a bargin ! I was after a big screen TV but the store was crowded
James Tell me about it ! It was crazy. Apparently, it was the busiest day ever.
Ben I'm not surprised. That's why I detest shopping; no where to park …
James People screaming and pushing, can't even get in the lift …
Ben When you do find something, you have to queue for ages.
James I wanted to pay by credit card but the salesperson was really surly.
Ben Must have been rushed off her feet (very busy).
James She could have been more pleasant. Could have smiled once !
Ben What did she look like ?
James You decide … I tried out my new phone camera: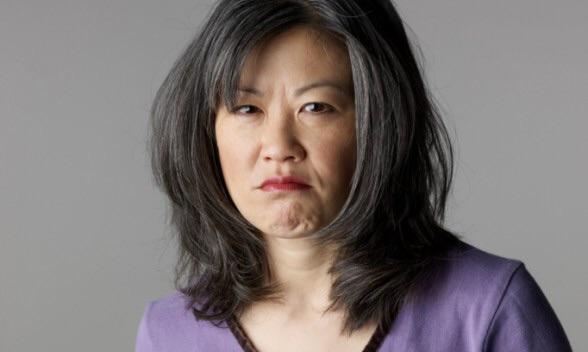 Vocabulary review
essential /useful / luxury / arrogant / dependable /witty
A degree in engineering is …….. to work as an engineer.
Tom is so funny, always telling jokes. He is so ……
Ronaldo is a great player but some people think he can be very …….
A Rolls-Royce car is certainly a ………. item
Japanese appliances are known for being very ……….
There are many ……. websites to help you learn English
Exercise 2
ordinary / valuable / consists /unique /majestic /encounter
(sentimental / sentimental value)
You should go to Hoi An; it is a ……… town.
Don't leave anything …. in your car or hotel room.
I had a terrible … with the new boss
The palace in Krakow is absolutely ……..
So far, it's been an ……. day.
The course …. of three parts: speaking, writing and listening.
Exercise 3
I feel under the weather because of the air pollution as well as lack of sleep, which makes my body weaker.
You work every day – it's no wonder you are ill !
shocked / delighted / lonely /frustrated /overwhelmed /surprised / confused/ relieved
snowed under / swamped = too much work
I was delighted when I received your wedding invitation.
Karen was so …….. when Roger popped the question.
Mr Jones was very ……. by the instruction book.
I was …….. at the price !
She was so ……. when she found her phone.
I was so ……. at waiting for Grabbike that I cancelled and got a taxi instead.
All the new information completely ……….. the new worker on his first day.
If you travel alone, it can be very ……..