Various exercises designed for people who have just started learning English.
Contents
Grammar / contractions & questions / past continuous exercise / past tense exercise / present simple & continuous /
Pronunciation
Snow (listening & vocabulary). Theme: the weather.
Speaking practice
Vocabulary
What's your name and basic introductions (listening & vocabulary)
Grammar
Contractions & questions (31.35 – 42.16): https://www.youtube.com/watch?v=IeaadwctbD4
I am John = I'm John // You are Anna = You're Anna
Past Continuous exercise
Write positive sentences in past continuous.
I was reading a great book
subject + was / were + verb ing (+ noun, adjective + noun)
you / play / cards /// you were playing cards
Alice / walk / around the lake
Fiona and Sam / visit / the castle
we / read / a book about Australia
my sister / feed / the birds
Greg and Phil / count / their money
Past tense
Write in the past tense
Andrew (am) born in New York and (come) to Viet Nam in 2016. He (live) in District 1 but it (is) too expensive so he (move) to District 9. Last week, he (have) a party and he (dance) all night and (drink) too much Tiger and Sai Gon Special beer. In the morning, he (catch) a plane and (go) to Ha Noi.
In Vietnam's capital he (see) Uncle Ho, (hear) traditional music and (buy) many Rolex watches … but they (are make) in China.
Present simple & Present continuous
Present simple & continuous exercise: use always + ing
Tony has lost the key again. He's always losing the key. [This is permanent.]
My motorbike has broken down again. It is ………… (break + ing)
The rice is burnt ! She is ………. the rice. (burn + ing)
The security guard is asleep. He is ……………… on duty. (sleep + ing)
Pronunciation
Long vowels part 1: http://www.bbc.co.uk/learningenglish/english/features/pronunciation/longvowel1
Snow
Listening Practice: (0.20 – 1.30) cartoon – snow – beginners https://www.youtube.com/watch?v=emQSVdW-Ee4
What is the date ? Listen for the adverb 'finally'. Why doesn't Mum like the snow ?
What does the boy 'put on' ? Listen for 'My sister and I' What happens to the jacket ?
What do the siblings do outside ? What do they do at night and why ?
Vocabulary
shovel / mitten / scarf / jacket / zipper
What is happening here: https://www.youtube.com/watch?v=Kp3p539C2f4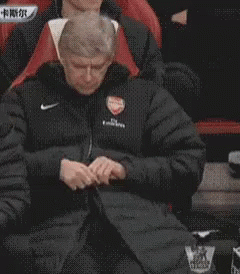 Theme: the weather
Vocabulary:
storm = heavy rain // heatwave = time of very high temperature
flood = lots of water on the roads and streets. The street is flooded.
Idioms– it's raining cats and dogs = it raining very heavily.
I'm melting = I'm very hot
Reading & listening
There are often powerful storms in Vietnam. There are floods in Vietnam every year, too. This year's floods are very bad.
Over 16,000 homes are covered in water. The situation is the worst in Yen Bai and How Bing provinces. Thousands of people are homeless. Forty people are dead. Forty people are missing: https://www.newsinlevels.com/products/floods-in-vietnam-level-1/
powerful (very strong), flood (big water), missing (we do not know where these people are, or if they are alive).
Speaking practice: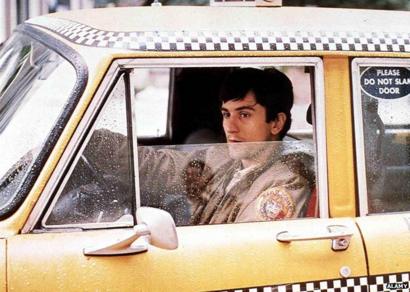 Hello, my name is John and I'm from New York. I'm a taxi-driver, and I have been in Vietnam for one year. My hobbies are dancing, watching films and playing computer games. In Asia, I have been to Thailand and Laos and I really want to visit Japan and Korea.
continuous verbs (verb + ing): I like reading.
How many continuous verbs can you see ?
Interests / hobbies
Now you write something and introduce yourself.
Name / Job / How long have you been at (your company or school ?)
Hometown / Hobbies/ Where you want to visit
Vocabulary
Try to learn these words / expressions:
like / love / adore /
dislike / hate / detest /
and / as well as / additionally
but / however / on the other hand /
usually / normally / often /
sometimes /occasionally
And these adverbs: very / really / extremely / highly / quite / somewhat
Now make short sentences. For example:
I adore coffee as well as tea (I like coffee and tea)
London is extremely expensive. On the other hand, Thailand is quite cheap.
Vocabulary booster.
Match the words or expressions:
tired // considering
sometimes // selfish
thinking about // kind of
type of something // exhausted
Not generous // occasionally
Now practice using them:
I can't go out tonight, I'm ………..
Bill is ……………. buying a new motorbike
Ms Vi only goes to visit her family in Hue ………….. because it is so far.
What ………… laptop are you using ?
Share your sweets with your friends ! Don't be ……..
What is the best word ?
want / like / need / prefer
She likes coffee but …….. tea
I ….. to speak English to study in USA.
He …. to buy a new Yamaha Exciter but he …… to save up money.
realise / suppose / understand / remember
I ……. we could go shopping and then go swimming.
Do you ……… when you were at school ?
She didn't …… he was Chinese, so she spoke Korean to him !
What's Your Name (Introductions)
What is your name ? / Possession. (listening & vocabulary 0.00 – 5.03) https://www.youtube.com/watch?v=IeaadwctbD4