15th May 2020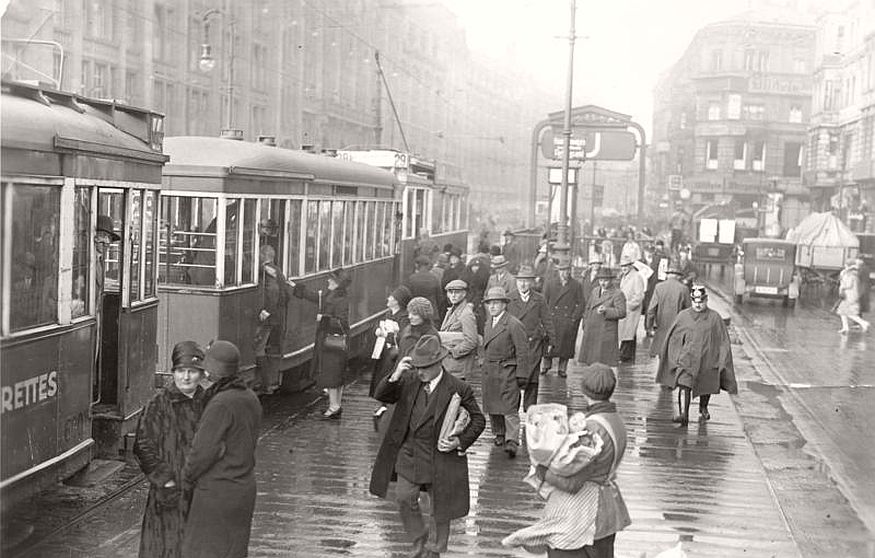 This film, finished in 2014, was shot in 2008 while I was living in Berlin and I attempted to give it a 1920s feel. It's based on the famous novel by Hermann Hesse:
The novel, which was published in 1927, is a book within a book … a young man finds a diary written by an older man and it is this diary which forms the bulk of the story. As readers, we are free to choose how much to believe of the 'diary'; is it all true, all fiction, a combination of truth, half-truths and wishes ?
The book certainly has a surreal quality to it, moving from realistic descriptions to a final sequence which seems to resemble a dream or fantasy.
The main character, Harry Haller, refers to himself as a steppenwolf, that is someone who craves human companionship yet is painfully introverted and uncomfortable around people. This dichotomy is central to the book.
For the film, I choose areas of Berlin that were more historic and evocative of the 1920s, as well as selecting some 'modern' classical composers who were contemporaneous (Martinu from Czech Republic, Hindemith from Germany), along with W.F. Bach (who is mentioned in the book). The film plays out with a melancholy solo guitar piece by the incredible gypsy-guitarist Django Rheinhardt.
I also used colour filters towards the end of the film, as in some silent classics, indicating that the sequences may or may not be 'real' … it is up to the viewer to decide.
The film style was heavily influenced by German expressionist cinema of the inter-war years, directors such as Fritz Lang, G.W. Pabst and mostly F.W. Murnau.
Mr Molnar Levente, a Hungarian actor, was in the highly successful 'Son of Saul' film, while Mr Martin O'Shea has appeared with Kenneth Branagh and Bill Nighy in the Tom Cruise film 'Valkarie'.
Ms Willow de la Roche gave, I feel, an amazing performance. I'm so sorry it took so long for the film to finally be cut.
Technical details: I shot the film entirely on Super 8, then had to transfer onto a compatible disk for cutting on a Windows-based laptop. At the time I was moving between Berlin, London and Sweden and furthermore, I had to learn computer editing from scratch.
And now:
LIGHTS
CAMERAS
ACTION
The link: https://www.youtube.com/watch?v=BaPT0X-J2EY