22nd June 2020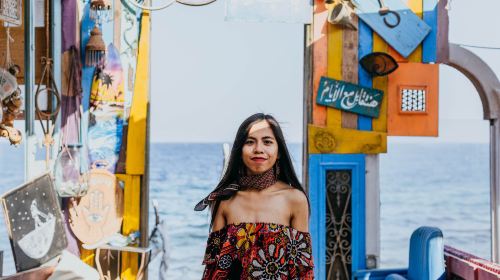 Vocabulary review:
Use these new words in a sentence
breathtaking / spectacular / unforgettable / magnificent / unique / exhilarating
once-in-a-lifetime / never-to-be-forgotten / unmissable / natural beauty 
Hoi An is …
(where else?)
I went swimming with sharks – it was … (What else is ?)
The views are …
Versailles Palace is … (What palaces or castles have you seen ?)
Seeing the Pyramids is a / an …… experience
Water puppets are ….. to Vietnam.
England's Lake District is an area of …
Gaudi was a … architect 
NOW – add adverbs
Adverbs add more information and description to verbs and adjectives.
It is expensive HOW expensive It is so / very / extremely expensive
Most adverbs end in '-ly' extremely / unbelievably / incredibly 
Some common adverbs: so / very have no '-ly' ending
Some good mild adverbs: quite / somewhat
Seoul is quite expensive.
The film was somewhat confusing