23rd November 2020
Let's kick off with an old friend: Peter from England.
Peter
Age 24 // MA in Business Studies Born in Surrey, close to London Unemployed // Single //
Enjoys pubs, tennis and movies Wants to run his own company
From that information, build a complex sentence – basically combine two, three or more facts and connect them with relative pronouns and discourse markers:
Peter, who has a MA in Business studies, wants to run his own company.
Peter, who is from Surrey, enjoys pubs, tennis and movies.
From this point, the sky is the limit.
Despite being unemployed, Peter, who has a Master's Degree in Business Studies, has entrepreneurial dreams of owning his own company.
Although he has an MA and is actively seeking employment Peter, who is from Surrey which is close to London, still finds time to indulge his passion for tennis, even becoming a member of an exclusive sporting clubs, whose membership fees are sky-high.
NOW …YOUR TURN
Write and then present a complex sentence about your partner. Gather some basic information, such as:
Age (if they are willing to say) // where they are from
Job or Study // Where they work or study //
What they like doing // What they dislike // Plans for the future
For Speaking Class level 2, I expect at least one relative pronoun (who, where, which, whose).
For IELTS, try for two relative pronouns, two L-FWs and at least one expression or idiom.
Vocabulary Review
You should be familiar and able to use these words at the drop of a hat:
aggressive / arrogant / calm / funny (haha) / funny (crazy) / generous / honest / humorous / kind / mean / modest / polite / prima donna / quiet / reliable / rude / selfish / serious / thoughtful / thoughtless / trustworthy /
Practice complex sentences with personality adjectives
My Korean friend, Ms Kim
Ms Kim, who lives in Ha Noi, is kind, sweet and very thoughtful.
My great friend Ms Kim, who is so funny, by which I mean funny, haha, is very polite and modest.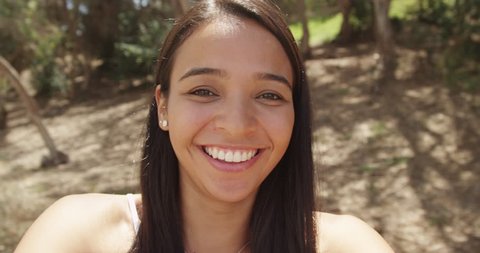 My Mexican friend, Ms Anna
Ms Anna, who is from Mexico, is so thoughtful and generous. However, she is a prima donna, always taking selfies.
My Kenyan friend, Ms Ellie
My Russian friend, Mrs Gala
What do you think about these two friends ?
Expressions:
In my opinion // I feel that … // She seems … // I get the impression that she …
For IELTS students –
Tell me about your hometown
Tell me about a famous holiday destination in your country.
Temples in Myanmar (Burma)
Use as many L-FWs and idioms as you can.
astronomical or sky high // ubiquitous // hawker // naive // bizarre // predictable // stroll // absent-minded // bazaar // mouth-watering // breathe-taking // spectacular // unique // visually stunning // quite // safe // vibrant // boring // peaceful // bustling // gritty
Idioms
it's raining cats and dogs
it costs an arm and a leg
piece of cake
I'm burning the candle at both ends
once in a blue moon
pass with flying colours
turn over a new leaf
Extra idioms for Top Cats
Another string to (your) bow – a new skill or learning experience
bear with me – please wait a very short time (usually spoken as opposed to written)
bit of a sore point – something that makes you sad or angry
down in the dumps – depressed, unhappy, feeling gloomy
hit the ground running – to start something immediately and with all your energy
like a madhouse – a place or area that is crazy, too noisy, too busy etc
run of the mill – ordinary, typical, normal, usual, boring
up in arms – to be very angry about something, to protest strongly
you take your life in your hands – doing something that is extremely dangerous