20th January 2020
Contents
Grammar / 15 common verbs / have to or must ? / past tense / phrasal verbs and collocations
Listening practice
Sentence building / linking words / photo descriptions
Vocabulary / come & go / kitchen items /
Grammar – verbs
GRAMMAR – regular verbs in the past tense
Regular verbs add -ed to form the past tense
walk / walked // jump / jumped // look / looked // want / wanted // ask / asked
Irregular verbs are all different. A lot of common verbs are irregular:
have /had // do / did // say / said // be / was/were// go / went // get / got // make / made // take / took
Here are 7 verbs in the PRESENT.
Choose the correct verb AND use it in the correct tense.
teach / live / go / see / drink / am / have 
Ms Ha (1) …….. drinking tea yesterday
when she (2) ……. an idea.
I haven't (3) …….. my neighbours how to drink tea. I am sure they will be happy.
They have not (4) …… to the UK yet.
I have (5) …. in many cities in England.
Now I am in Viet Nam. I have (6) …. many wonderful sights,
but I have never (7) …… a cup of good, English tea.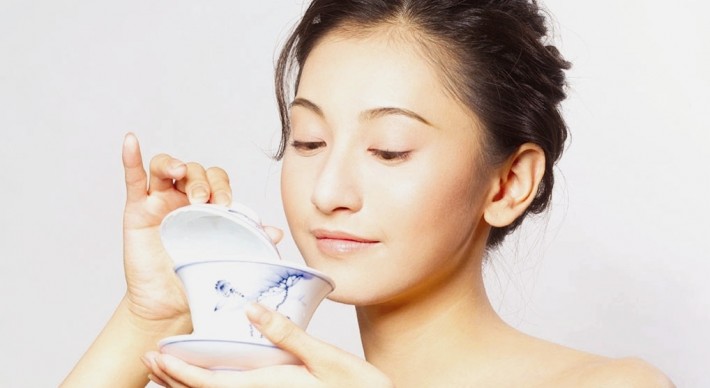 Grammar – verb practice
Here's the 15 most common:
infinite / present / past /past participle (verb 3)
1 to be / / am // was /been
you are / / were / been
2 to have / / have / had / had
3 to do // do / did /done
4 to say // say / said / said
5 to go //go / went / gone
6 to get // get / got / gotten
7 to make //make / made / made
8 to know // know / knew /known
9 to think // think / thought / thought
10 to take // take / took / taken
11 to see // see / saw / seen
12 to come // come / came / come
13 to want // want / wanted /wanted
14 to use // use / used / used
15 to find // find / found / found
Grammar: must or have to ? mustn't or don't have to
must or have to ? don't have to or mustn't
have to = other people tell you // must = your decision
don't have to = not necessary // mustn't = is forbidden
You have to have a degree in order to be an engineer
I must stop eating at Lotteria (an Asian fast-food chain like McDonalds) !
You don't have to bring any beer to the party.
You mustn't run a red light or use your mobile phone on your motorbike.
The new James Bond film may be sold out.We ______ buy tickets NOW !
I hate parties ! Do I _____ go ?
You _______ eat too much popcorn; it's bad for you.
You ________ be over 18 to see this film
You don't ____ bring your passport to get intoa cinema in Viet Nam.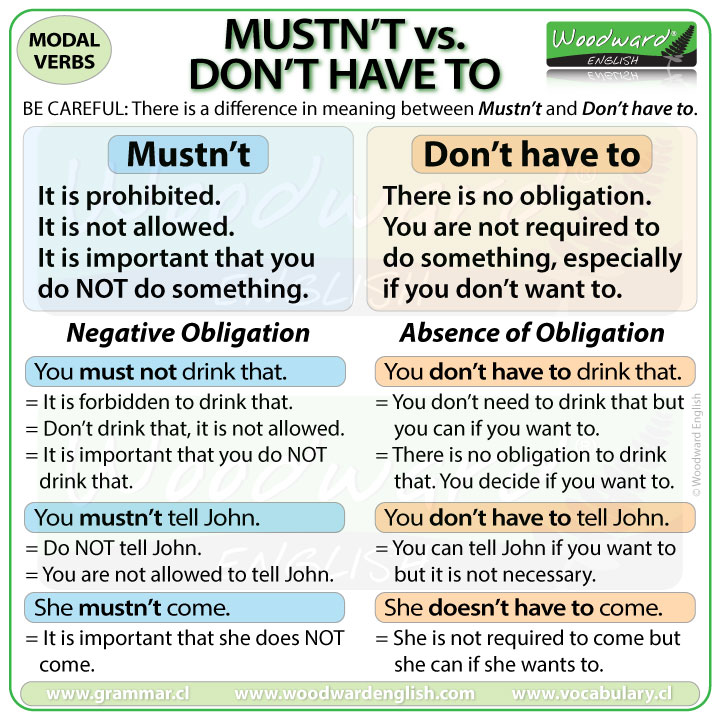 Answers: must / have to / mustn't / have to / have to
Grammar: Phrasal verbs
Phrasal Verbs and collocations
Put
up with / the fire out / up / on a happy face
it in your own words / up or shut up !/ it away / it another way
Get
well soon / over it ! / on with it / away with murder / on the bus
back to work ! / with the program (US) / some fresh air
Complete the sentences:
She looks so sweet but she never does her job ! She gets …….. at work,
Come on, cheer up ! Put ……. and smile.
If you are so good, you do it ! Put ………..
We are all going to work on the new project together, so get …….. or get a new job !
She is not the thinnest lady in the world. OK, let me put ………. she's fat !
Stop playing and do your homework. Get ……….
His Thai girlfriend left him. He needs to get ……….
Answers:
she gets away with murder (is allowed to do bad things) // put on a happy face // put up or shut up (don't just talk about it – do it OR stop talking) // get with the program (do what everyone wants to do) // put it another way (to say something differently) // get back to work // get over it (stop being sad, and forget the past).
Sentence building
Linking words: and / as well as / and also / along with
These link positives sentences:
I like tea as well as coffee He plays football and also badminton.
How are they dressed ? How do they look (emotions) ?
Example
Tesco Lotus is quite cheap and also has a great choice.
but / however / having said that / on the other hand
These link positives to negatives / negatives to positives:
Jet Mart is convenient. Having said that, it is (it's) extremely expensive.
Czech beer is fantastic quality, however it's not easy to find in Sai Gon.
'therefore' is a conclusion word:
The Spanish supplier is reasonable (so-so) quality, but more expensive. Therefore, we will use the German supplier in future.
Photo descriptions
These can be a great way to encourage students to speak and build longer sentences and therefore become more confident in speaking and using English.
Describe what you see in this photo. Use as many adjectives as you can.
Subject first – Do not use a pronoun (he / she / they) Say what you see.
Where are they ? What are they doing ? What do they look like ?
How are they dressed ? How do they look (emotions) ?
What do you think they are talking about ?
Example
 I see two young ladies … now try to add more adjectives:
I see two beautiful young Asian ladies. One has very long, straight brown hair. Her friend has medium brown hair, a little wavy.
The lady on the left has a white dress with flowers. The lady on the right wears a blue cotton dress.
Now what are they doing – use continuous verbs – verb + ing
They are talking, laughing and drinking coffee. They are in a nice coffee shop. I see some bags, one yellow, one orange, so I think they like shopping.
Now – your turn. Describe these photos:
Listening:
I would normally read this aloud and then ask the students the questions. You can alter the speed, the natural chunking sounds, etc, to suit the ability of your class.
I usually go shopping once a week. I sometimes go to Big C but I like shopping at Mega Market. CitiMart is good but it's a long way from my house. Mega Market is quite near my house so it's easy to get there. It's a big supermarket and it has everything I need, which is great. The best thing is that it's not expensive so I can save money.
How often do I go shopping ? Where do I like shopping ? Why ?
What is the best thing about Mega Market ? Why don't I go to Citimart ?
Vocabulary
Come/Go
Come is where you are NOW: Come here ! Go is for somewhere else: Go away !
I am in Vietnam so – I will goto Thailand, then comeback to Sai Gon.
Always 'go to' EXCEPT go home / go shopping / go swimming / go fishing
Kitchen items: What is it for ?
Look how native-speakers link words together:
What is a knife for ? What's aknife for ? / Sounds like, 'Whatsa kinffor ?'
A knife is for cutting meat and fish and also vegetables as well as fruit and, not forgetting, bread.
What is a spoon for ? Whatsa spoon for ?
A spoon's for eating as well as stirring drinks and not forgetting cooking.
What are they for ? They are / they're scissors (sis zerss) a pair of scissors
multi = many / multi-purpose = many uses
corkscrew / bottle opener / sharp / blunt