26th January 2020
Contents
Conversation practice: favourite possessions.
Small talk
Vocabulary booster
Small talk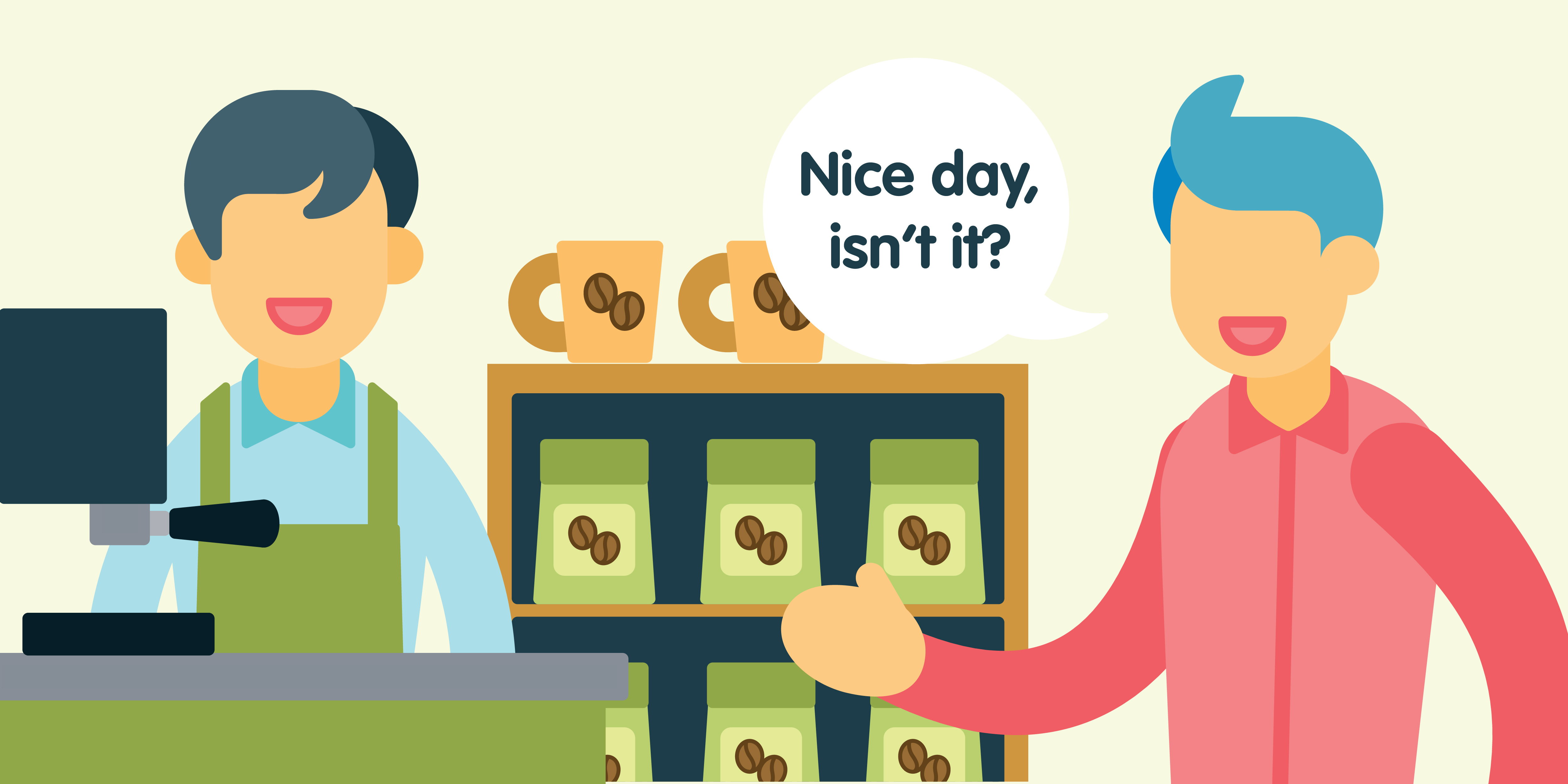 This is polite conversation, to pass the time, or to get to know some basic information about people. Do not ask anything too personal; this will differ from culture to culture, but in the UK and the west in general:
DO NOT
Ask why someone is not married or has no children.
Ask how much money they earn, get from their job.
Ask how much something cost. "I like your shirt. How much was it ?"
Talk about politics. "You're from China ? Chairman Mao was a disaster !"
PLAY IT SAFE – talk about music, football, food or … in the UK … the weather.
Very warm for this time of year.
Did you see …….. last night ? (the football game, the news etc)
How long have you worked here ?
The traffic was so bad this morning.
What team do you support ?
Echo questions
John: I can speak German. Peter: Can you ?
Bella: Ms Nguyen went to Thailand. Carole: Did she ?
Bill: He likes K-pop. Harry: ______________ ?
We are going to the pagoda later. ______________ ?
Ms Thinh has a new job.______________ ?
Conversation Practice
Talk about:
house prices in your city / why you have or don't have a pet 
an interesting program you saw recently
What you want to do in the future. / Somewhere you would love to visit.
Keep conversations going:
I see / Do you really think so ? /
That's good point / I hadn't thought of that
Oh, that's interesting/ Yeah, right ! / Sure / OK May I just add something ? /
Oh, where is that exactly ?
Speaking Practice – use discourse markers to extend your speaking and to link ideas.
Describe something you own which is very important to you.
You should say:
where you got it from how long you have had it what you use it for and explain why it is important to you.
You will have to talk about the topic for 1 to 2 minutes.
You have one minute to think about what you're going to say.
You can make some notes to help you if you wish.
Rounding off questions
Is it valuable in terms of money?
Would it be easy to replace?
This could be a physical object, a memento with sentimental value, or an abstract noun such as health, happiness etc
For my Vietnamese students:
How different is Vietnam from other Southeast Asian countries?
What do you think Vietnam will be like 50 years from now?
What do you think Vietnam's neighbours think of you ?
Vocabulary booster
You have to use these words:
obviously / consequently / notwithstanding / therefore / speculate
We can only (guess) on what will happen in the future
The student did no work __________ he failed the exam.
It rained several days. That fact ____________ (despite), we still had a good holiday.
If you visit Canada in winter, _________ (of course) you will need jumpers, coats and gloves.
Expressions:
cultural differences / one can only imagine / putting myself in their shoes
There are many _____________________ for Asian students who go to study in the USA.
It can be hard learning English. Many students have to work all day. I try ___________________ and seeing what I can do to make the lessons more interesting.
Being a celebratory isn't always fun; always having your photo taken. ___________________ what it must be like.
Try using these expressions:
There is so much work, I just can't take it anymore !
A plague on both your houses ! (from 'Romeo & Juliet', Shakespeare)
Are you serious ? What possessed you to come up with such a stupid idea ?
I'm speechless … the film was just so moving and emotional; I'm almost in tears.
Discourse markers: Try to learn new words / expressions here to help you link idea.
Use these words: First, find the meaning for yourself, then use them in a sentence. After, try to use them in your everyday English.
Practice, practice, practice …
For instance / conversely / above all / alternatively / similarly / therefore as revealed by
For a case in point, I see I have some readers in Nepal, so, just for them: