8th February 2020
Warm up game:
Word bomb– what do you think of when I say 'hotel' ?
Checking in to a hotel
Vocabulary:
reception / lift or elevator / single or double room / king size bed or twins /
first floor / complimentary breakfast / key deposit / luggage storage / safe / mini bar
What would the conversation be ?
Reception: How may I help you / May I ask your name ? / Can I see your reservation code ? / That's fine. You stay for three nights ? / May I have your passport, please ? / You're in room 237. That's on the second floor / Thank you. Sign here, please / Yes, the lift is just over there. / Naturally, as well as a hair dryer, coffee machine and mini bar. / Enjoy your stay.
Guest: Hello, we have a reservation / We booked a room online / My name's ….. / Certainly, it's on my phone. / Yes, that's right. / Absolutely. / Correct. / Just a second; here you are./ Is there a lift ? / The second floor ? / Is there a safe in the room ? / Perfect. Thanks very much
Make a conversation. One student will be the reception, the other(s) a guest or guests.
Write your own conversation
You are in a hotel bar and you meet another guest. Start a polite conversation, but you have to use your English.
Greet each other
Why are you in this city ? (holiday or on business)
Offer to buy a drink (accept or decline – maybe you don't drink alcohol)
How long are they staying ? What do they think of the hotel ? What can they do in the area around the hotel ?
Small group work
You are two married couples who meet on a tour and are staying at the same hotel OR you are on a business trip and meet some other business people.
Use the following sentences, as well as your own, to make a conversation. try to keep speaking for as long as possible by using small talk techniques (oh, really / that's interesting / tell me more / what do you do exactly ? / where is that ? / Sounds interesting)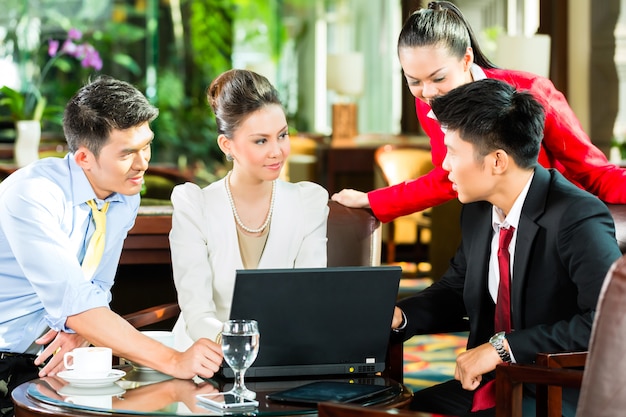 My wife and I are delighted to meet you
Shall we go to the bar or cafe ?
Can offer name first (I'm Simon, what's your name ?)
Would you fancy a drink … ?
Is there anywhere special to do here ?
Sorry, I have to get my head down, it's been a long flight (I need to sleep).
My colleague and I were going out to eat.
I fancy a beer or something alcoholic
Oh, I'm sorry, I didn't ask where you are from.
Reasonable (cheaper)
Would you like to join us ?
Peckish (little hungry)
What do you think of these hotel rooms ?
What do you think of the design ?
Would you like to stay in any of these ? Why, or why not ?
How much do you think they cost per night ?
Bangkok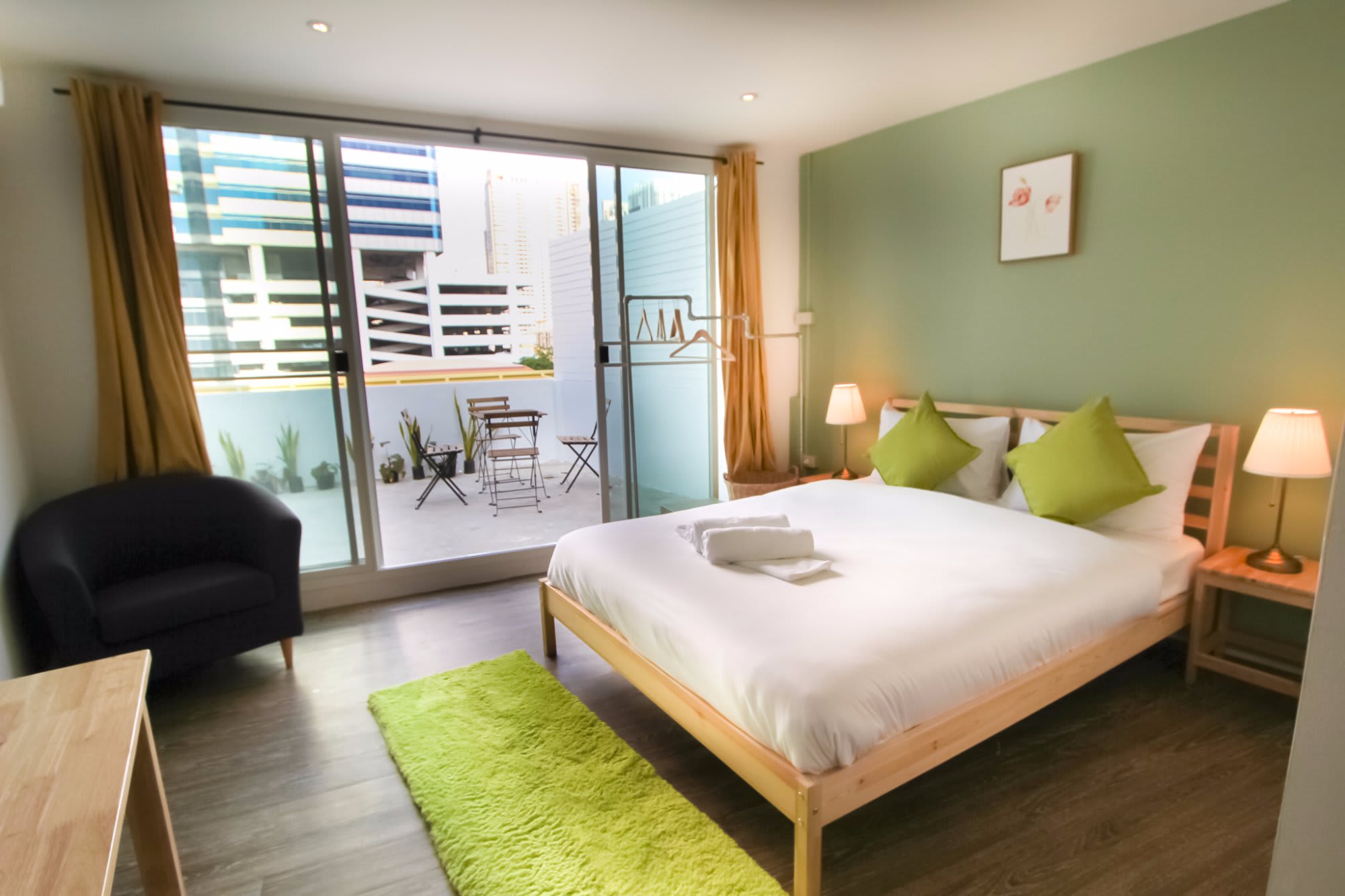 Korea
Ice hotel, Sweden
Backpacker hostel, Indonesia