9th April 2020
Architecture
What do you think of these styles ? Which do you like and why ?
Use adjectives and opinion expressions
I think / I feel / It seems to me / In my opinion  /
I especially like / I especially dislike / This appeals to me
Some adjectives:
imposing / impressive / incredible / magnificent / symmetrical / dazzling / unique / minimal / functional / decorative /
Expressions:
A sense of space / playful decor / somber facade / elegant lines / spiritually enhancing / an icon of national identity
Some contemporary architects and styles
Would you like to or visit any of these buildings ?
How do you react to them ?
What are they trying to say ?
Kazuyo Sejima (Japan b. 1956)
Daniel Libeskind (Poland / USA b. 1946)
Dubai (UAE)
Which one expresses optimism, growth and confidence ?
Which one challenges conventional structures ?
Which one uses architecture to reflect a destruction or shattering of society ?
Finally:
Here's a great video charting the advances made in architecture over the last century: https://www.youtube.com/watch?v=PuTqWxuAazI
Are we getting close to the Biblical Tower of Babel ?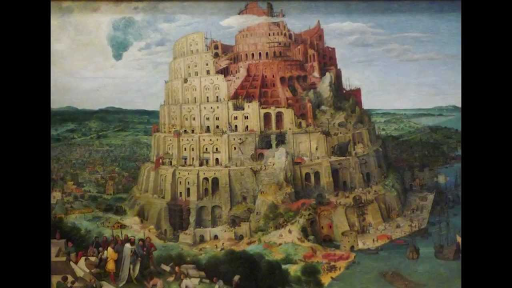 For those who are interested in the story, here is the extract from The Bible, Genesis 11
Genesis 11 New International Version (NIV)
The Tower of Babel
11 Now the whole world had one language and a common speech. 2 As people moved eastward,[a] they found a plain in Shinar[b] and settled there.
3 They said to each other, "Come, let's make bricks and bake them thoroughly." They used brick instead of stone, and tar for mortar. 4 Then they said, "Come, let us build ourselves a city, with a tower that reaches to the heavens, so that we may make a name for ourselves; otherwise we will be scattered over the face of the whole earth."
5 But the Lord came down to see the city and the tower the people were building. 6 The Lordsaid, "If as one people speaking the same language they have begun to do this, then nothing they plan to do will be impossible for them. 7 Come, let us go down and confuse their language so they will not understand each other."
8 So the Lord scattered them from there over all the earth, and they stopped building the city.9 That is why it was called Babel[c]—because there the Lord confused the language of the whole world. From there the Lord scattered them over the face of the whole earth.