10th August 2021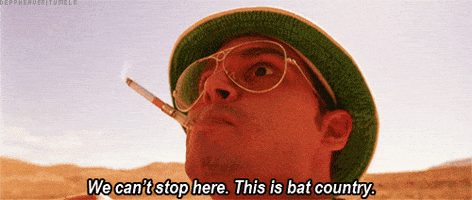 Just because you're having online classes, with different teachers, (lucky you) doesn't mean you should stop expanding your knowledge of weird and wacky English expressions, and let me tell you, you won't find many of these in those cotton-pickin' textbooks.
English speakers use animals as:
metaphor (my neighbour is a pig)
simile (she drinks like a fish)
idiom (look what the cat dragged in)
adjective form (he is rather bovine – like a cow, she moves with a feline grace – like a cat)
Today, I'm going to introduce you to expressions featuring animals, some of which may not be suitable for polite company …hey, you want to learn REAL English … that's how we speak !
Now, without further ado …
ANTS: Ants in your pants – when someone can't keep still, is always moving about which can be very irritating.
BATS: Bat-shit crazy – NOT used in formal, standard English. This is more common in US English to describe someone who is acting very strangely.
CATS: To let the cat out of the bag – to tell a secret, to tell something you were not supposed to disclose.
DOGS: Gone to the dogs – someone or something that was once respectable but is now dirty, useless etc.
ELEPHANT: Couldn't hit an elephant – implies that someone is very bad at something for example, if they had a rifle they wouldn't be able to hit a very large target.
SIDEBAR: "They couldn't hit an elephant at this distance," are the famous last words of John Sedgwick, an officer in the Union army in the US Civil War. He meant that the enemy was so far away, they couldn't possible hit a massive target let alone a single man. Sedgwick was, ironically, shot and killed by the enemy. Read more here:
https://www.phrases.org.uk/famous-last-words/john-sedgwick.html
FISH: Like shooting fish in a barrel – refers to something that is so easy, no effort at all is required to be successful.
At this point, time to stop and reflect, practice what you've learnt. What expression fits ?
He used to be a respectable professional, but his wife left him he began drinking and now he's _______________________________
The bloody woman next to me on the plane just wouldn't sit still. She had ___________________________________
I'm never teaching that class again ! The kids are all __________
This job is so easy, it's _________________________________
Oh ! I knew they had a secret. Now the _____________________
Don't worry about Peter, he's so bad, he _______________________
Ready for some more ? OK, let's kick it !
GOLDFISH: Living in a goldfish bowl – a life with no privacy, everyone can see what you do, all the time.
HORSE: A dark horse – someone that has hidden talents or abilities
INSECT: Go away, you little insect – not polite, used when someone is making you feel very uncomfortable, or is harassing you.
JACKASS: You jackass ! – again, very informal signifying a silly or stupid person.
LION: Taking the lion's share – taking the biggest amount of something.
MONKEY: Too much monkey business – too much madness or uncontrollable behaviour
Practice makes perfect so … kick it !
You spent $100 on that Relox watch, made in China ! _____
Being famous is awful, everyone taking photos all the time, it's like _____________________________________
I can't work for this company anymore, I don't trust them, ________________________________________
As the CEO, he took ___________________________ of the bonus.
I don't want to buy those cheap fake sunglasses, go away you _________
Wow, Julie wrote this ? It's so good, she's a real _________________ always so quiet in class.
OK, enough for one blog, I'll continue N – Z if there's any interest, I'll continue N- Z even if there isn't any interest. Now I gotta prepare for two online classes and a speaking placement test, drink tea (I am English, don't forget) and hope my internet doesn't act like a jackass and pack up on me.
Everyone, stay safe and well.
Thank you for visiting this site