16th April 2021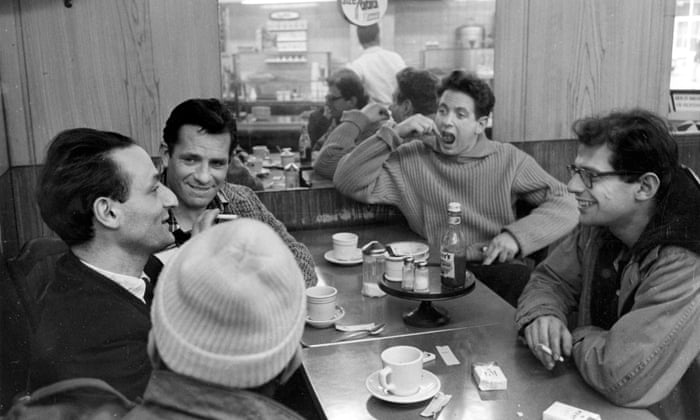 A major issue I encounter with ESL students is pronunciation and associated features such as intonation, stress, rhythm and pacing. Therefore, I decided to select some English-language poems for practice in class, while online students can find a multitude of YouTube videos of poems being recited by professional actors. I shall add some links at the end of the blog.
Now, without further ado, poetry.
Let's take a look at the first poem, 'Dreams' from 1922.
Recite the poem slowly and clearly. In the first line, stress 'fast' and 'dreams'.
Secondly, listen for the rhyming pattern in lines 2 & 4: 'die' rhymes with 'fly', while verse 2 rhymes 'go' with 'snow.'
Regarding 'colour', which tone of voice to use, decide if this is a positive or negative poem. Discuss in class what you think and give reasons.
Remember, art (painting, cinema, literature etc) is subjective; each person is allowed to have their own opinion. Develop speaking skills to enable you to support your views (give reasons).
Dreams
Hold fast to dreams
For if dreams die
Life is a broken-winged bird
That cannot fly.

Hold fast to dreams
For when dreams go
Life is a barren field
Frozen with snow.
Read more at: https://www.biography.com/news/langston-hughes-poems
The following poem, from 1938, was featured in the British film 'Four Weddings and a funeral' (1994), and may be viewed here:
https://www.youtube.com/watch?v=DDXWclpGhcg&ab_channel=englishclasspoems
By W.H. AUDEN
Stop all the clocks, cut off the telephone,
Prevent the dog from barking with a juicy bone,
Silence the pianos and with muffled drum
Bring out the coffin, let the mourners come.

Let aeroplanes circle moaning overhead
Scribbling on the sky the message 'He is Dead'.
Put crepe bows round the white necks of the public doves,
Let the traffic policemen wear black cotton gloves.

He was my North, my South, my East and West,
My working week and my Sunday rest,
My noon, my midnight, my talk, my song;
I thought that love would last forever: I was wrong.

The stars are not wanted now; put out every one,
Pack up the moon and dismantle the sun,
Pour away the ocean and sweep up the wood;
For nothing now can ever come to any good.
A highly emotional rendition, one person expressing their feelings over a loved-one's death.
Let's continue with a nonsense poem by Edward Lear from 1876:
Who, or why, or which, or what, Is the Akond of SWAT?
Is he tall or short, or dark or fair?
Does he sit on a stool or a sofa or a chair,
or SQUAT,
The Akond of Swat?
Is he wise or foolish, young or old?
Does he drink his soup and his coffee cold,
or HOT,
The Akond of Swat?
Does he sing or whistle, jabber or talk,
And when riding abroad does he gallop or walk
or TROT,
The Akond of Swat?
Does he wear a turban, a fez, or a hat?
Does he sleep on a mattress, a bed, or a mat,
        or COT,
    The Akond of Swat?
A great poem to demonstrate rhythm as well as 'floating opposites' e.g. young & old, hot & cold, not forgetting synonyms such as talk & jabber. Now, for really advanced beatniks, try the beginning of the famous, indeed infamous, poem 'Howl'
Howl, Parts I & II
Allen Ginsberg  1926-1997
For Carl Solomon
I
I saw the best minds of my generation destroyed by madness, starving hysterical naked,
dragging themselves through the negro streets at dawn looking for an angry fix,
angelheaded hipsters burning for the ancient heavenly connection to the starry dynamo in the machinery of night,
who poverty and tatters and hollow-eyed and high sat up smoking in the supernatural darkness of cold-water flats floating across the tops of cities contemplating jazz, …
The poem, along with a recitation by the poet, may be accessed here:
https://poets.org/poem/howl-parts-i-ii
And now, as promised, some YouTube links of magnificent actors reciting majestic poems.
First up, Richard Burton reading the beginning of fellow Welshman Dylan Thomas' 'Under Milk Wood'.
Now Benedict Cumberbatch, who you may know better as Sherlock or Dr Strange, reciting a John Keats poem, 'Ode to a Nightingale.'
Finally, Amanda Gorman reading her own 'The Hill we Climb' from President Biden's inauguration 2021.