21st October 2020
An omnibus of past tense exercises
Most common verbs infinite / past / past participle
Exercises
Pronunciation guide
15 most common verbs:
infinite \ present // past // past participle (verb 3)
Regular verbs: just add -'ed'. However, as you see, in this list only one common verb, 'want', is regular.
NOTE: 'to be' is different:
I am hungry / You are hungry / She is hungry / We are hungry
Now, practice: In groups of three or four, ask each other questions in order to feel more natural using the past tense. Let's start simply:
What did you do today ?
Each student takes turns describing their day. Use these photos to help you.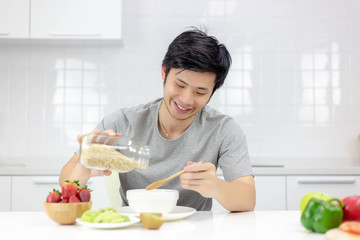 Extra practice:
buy / drink / surf the internet / help parents / cook / do homework
Present tense ——– Past tense
act —— acted
go —- went
learn —— learned OR learnt
play — played
read —– read (pronounced 'red)
ride —— rode
sleep —– slept
watch —- watched (pronounced 'watch -t')
win —- won
What is the past tense ?
I act in a film. Last week I ______ in a film.
I go to London. Last year I _______________ to London.
I ride an elephant. Last month I ___________ an elephant.
I learn English.
Last Saturday, we ___________ English with Mr Paul.
The monkey plays piano.
Last night, the monkey _________ piano.
She reads a book. Last Sunday she _____ a book.
He sleeps all day. Yesterday he _______ all day.
I watch the amazing Spiderman.
Last week I ______ the amazing Spiderman.
Put these verbs into the past tense, then complete the sentences:
want ———
take ———
decide ———
see ——–
buy ——–
think ——–
learn ——–
I —— to stay in bed this morning
She —– great photos with her new iPhoneX
We have —— to go to Thailand for Tet
Last night I —- a great film !
He —- food for Christmas from Harrods.
Tuesday ! I —— today was Wednesday
We —– about past simple in our lesson.
Pronunciation guide
In English, verb can be regular or irregular.
Regular verbs add -ed or -d in the past tense.
EXAMPLE:
I walk to work // I WALKED to work
I play guitar // I PLAYED guitar
She smiles on TV / She SMILED on TV
They dance in T-ara // They DANCED in T-ara
-ed past tense verbs pronunciation
Words have 3 end sounds:
't'
'd
'id'
If the word ends with:
ch / f / k / p / s / sh / thi – The sound is 't' look = 'lookt'
t /or / d/ – The sound is 'id' visit – 'visitid'
Other sounds are 'd' bang = 'bangd'
What is the correct pronunciation for these regular verbs ?
Look = Looked // laugh = laughed // end =
beg = / visit = / kiss =
brush = / breath = / love =
Read these sentences:
He cleared up the mess / He rolled up the newspaper / I have visited India
No Homework ! That sounded good / Teacher shouted, 'No way !'
We all worked hard today / Tom talked so much /
The students played many games and laughed.
Please Note: All photos are taken from Google Images or free photo sites, and are used for educational purposes only. No copyright infringement or offense is intended. If I have used your photo or image, and you wish me to remove it, just ask. This site is not monetized, I run it on my own dollar. Thank you.