9th November 2011
Recent online classes have revealed a distressing lack of ability using basic verbs in the past tense or Verb 2 as they are called in my neck of the woods.
In Vietnamese, the past tense is formed differently.
The verb remains the same but other words are added to indicate the tense. Alternately, time indicators are employed. Very briefly, a literal translation from the Vietnamese could be:
Yesterday I eat rice
Therefore a language teacher needs to be aware of the linguistic differences. Be that as it may let's Get Back to basics.
Activity 1
What is the past tense (Verb 2) of these verbs:
eat / drink / do / play / see / go
Activity 2
help / visit / work / ride / talk
Activity 3
'to be':
I am / I was
you are / you were
he is / he was
she is / she was
Let's use past tense (verb 2) with an adjective
Tell me what is the sentence if we use verb 2
EXAMPLE: I am happy. = I was happy.
NOW … YOUR TURN
You are sad = You ______ sad.
He is tired = He _______ tired.
She is funny = She _______ funny.
I am shy = I ______ shy.
He is small = He ______ small.
She is big = She _____ big.
You are young = You ______ young.
Activity 4
What did you do today ?
Each student takes a turn. Use these photos to help you.
Extra practice:
buy / drink / surf the internet / help parents / cook / do homework / wake up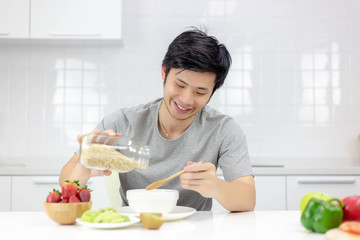 Present tense ——– Past tense
act —— acted
go —- went
learn —— learned OR learnt
play — played
read —– read (pronounced 'red)
ride —— rode
sleep —– slept
watch —- watched (pronounced 'watch -t')
win —- won
What is the past tense (Verb 2) ?
I act in a film. Last week I ______ in a film.
I go to London. Last year I _______________ to London.
I ride an elephant. Last month I ___________ an elephant.
I learn English. Last Saturday, we ___________ English with Mr Paul.
The monkey plays piano.
Last night, the monkey _________ piano.
She reads a book. Last Sunday she _____ a book.
He sleeps all day. Yesterday he _______ all day.
I watch the amazing Spiderman.
Last week I ______ the amazing Spiderman.
Put these verbs into the past tense, then complete the sentences:
want ———
take ———
decide ———
see ——–
buy ——–
think ——–
learn ——–
I —— to stay in bed this morning
She —– great photos with her new iPhoneX
We have (decide) —— to go to Thailand for Tet
Last night I —- a great film !
He (buy) —- food for Christmas.
Tuesday ! I (think) —— today was Wednesday
We (learn) —– about past simple in our lesson.
More exercises can be found on this omnibus blog: https://thaypaulsnotes.com/2020/10/21/past-tense-various-exercises-2/
Please Note: All photos are taken from Google Images or free photo sites, and are used for educational purposes only. No copyright infringement or offense is intended. If I have used your photo or image, and you wish me to remove it, just ask. This site is not monetized, I run it on my own dollar. Thank you.