29th October 2020
E up U 1, L4 & U 2, L1
Objectives:
review recent vocabulary
sentence building
develop the use of intonation and stress in natural speech.
Warm Up:
Two teams – on the board, six sports but the letters are tangled. One member of each team has to write the correct spelling.
kis // odosabrnw // cie-etksa // ni-niel akste // aabkrdoset // furs
Next up:
Three boys and three girls holding the six sports flashcards. Three hold the cards the right way up, the others hold their cards upside down.
If the card is the right way up, it means the student is good at the sport.
First I will ask: Is he or she good at (surfing) ? The class will answer, using previously taught vocabulary,
"Yes, he's / she's very good at it."
"No, he's / she's not very good at it."
Partner work:
Ask each other, or in small groups, "What are you good at ?"
Examples:
I'm very good at climbing
I'm very good at fishing
Is she good at playing drums ? Yes, she ….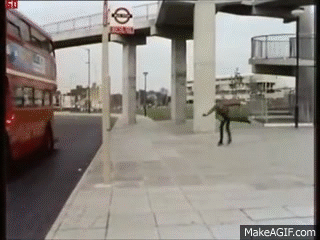 Is he good at in-line skating ? No, he …
Adjective round up:
A chance to encourage students to extend their English skills.
First, opposites
Big _______ // huge ________ // scared ________ // dangerous _______ // happy ______ // cheap ________ // boring ________ // hard-working ____
Next, tell me about the man. What does he look like ? What does he wear ? What is he doing ? Is he scared ? Is he brave ?https://www.youtube.com/watch?v=QEcTjhUN_7U&t=148s
Which brings us to the theme of safety and the book work for the Saturday Class.
E up U 2, L 1
British culture
As a break, a little introduction to the UK and its history and traditions. The beginning of November sees Bonfire Night or Guy Fawkes Night
In 1605, a group of men wanted to kill the King of England, James I. They wanted to blow up the building where the King was going to be, so they hid 36 barrels of gunpowder under the building. However, the King's soldiers found one of the men, Guy Fawkes, and arrested him. The King was safe ! To celebrate, people made giants fires called bonfires : https://www.youtube.com/watch?v=Wnq7aqHLCSM
Start and play up to 0:52 to explain the background, then from 3:25 and have the class copy the children in the video. This helps with pronunciation as well as learning new words, and learning about Britain.
We still do this today. Also, children help to make a Guy Fawkes from old clothes and old bags, and then adults put it on the fire. Finally, there are fireworks, sometimes at home, sometimes in parks so everyone can see.
Many different types of fireworks are used:
Some young children are holding sparklers – they have to wear gloves and be VERY CAREFUL.